For us, diversity is precisely the spice that adds flavor to our dish of togetherness!
Our uniqueness is what makes us alike, brings us together, and nourishes our friendships and relationships.
Each one of us is one-of-a-kind, and therefore it is something we all have in common.
You have been asking for this for a while!
For some time now, we have been working on expanding our range of sizes and enabling a wider scope of people to enjoy our clothing.
Finally, everything is ready and we are over the moon with excitement to present to you a wonderful collection that includes an array of sizes from XS-XXL!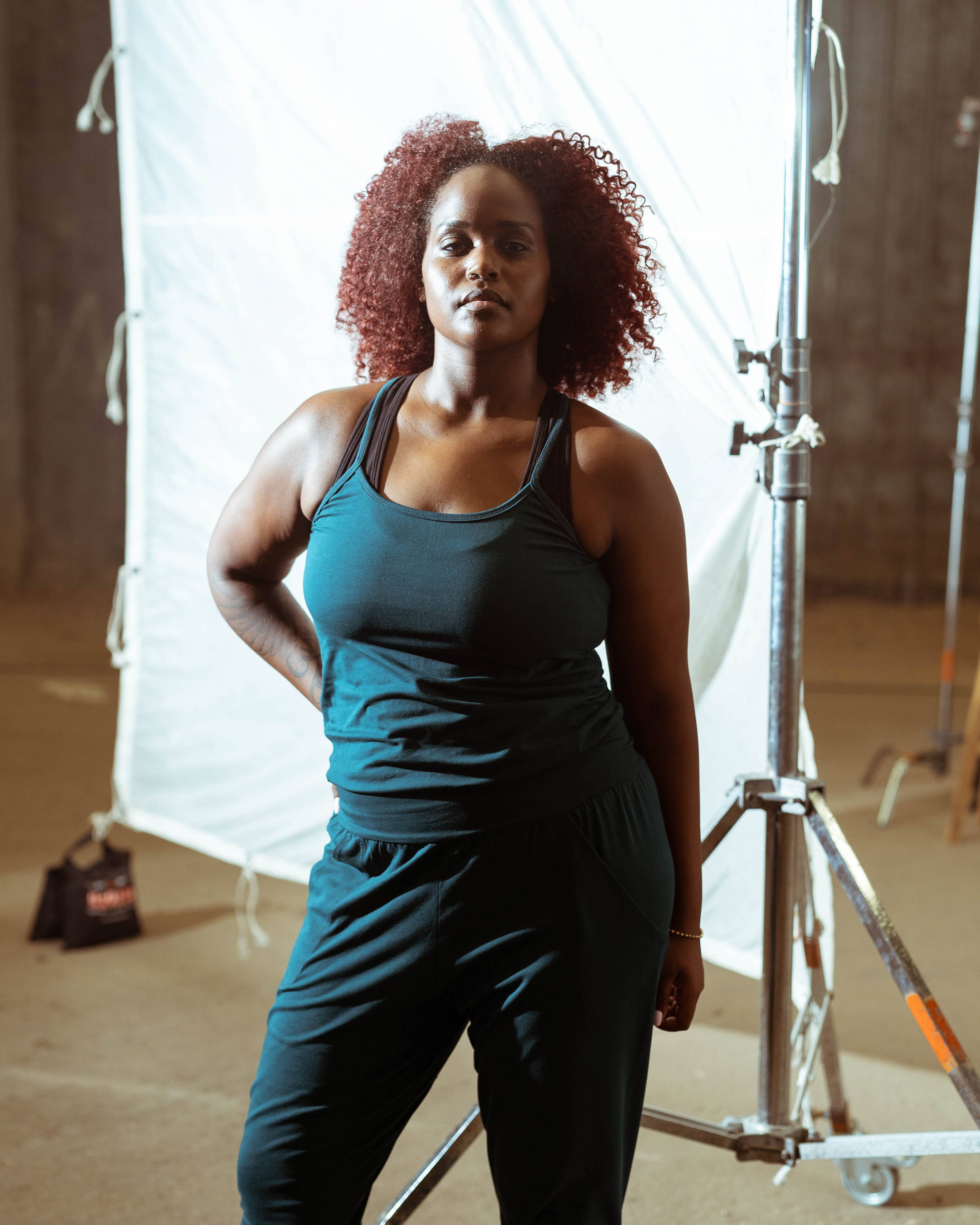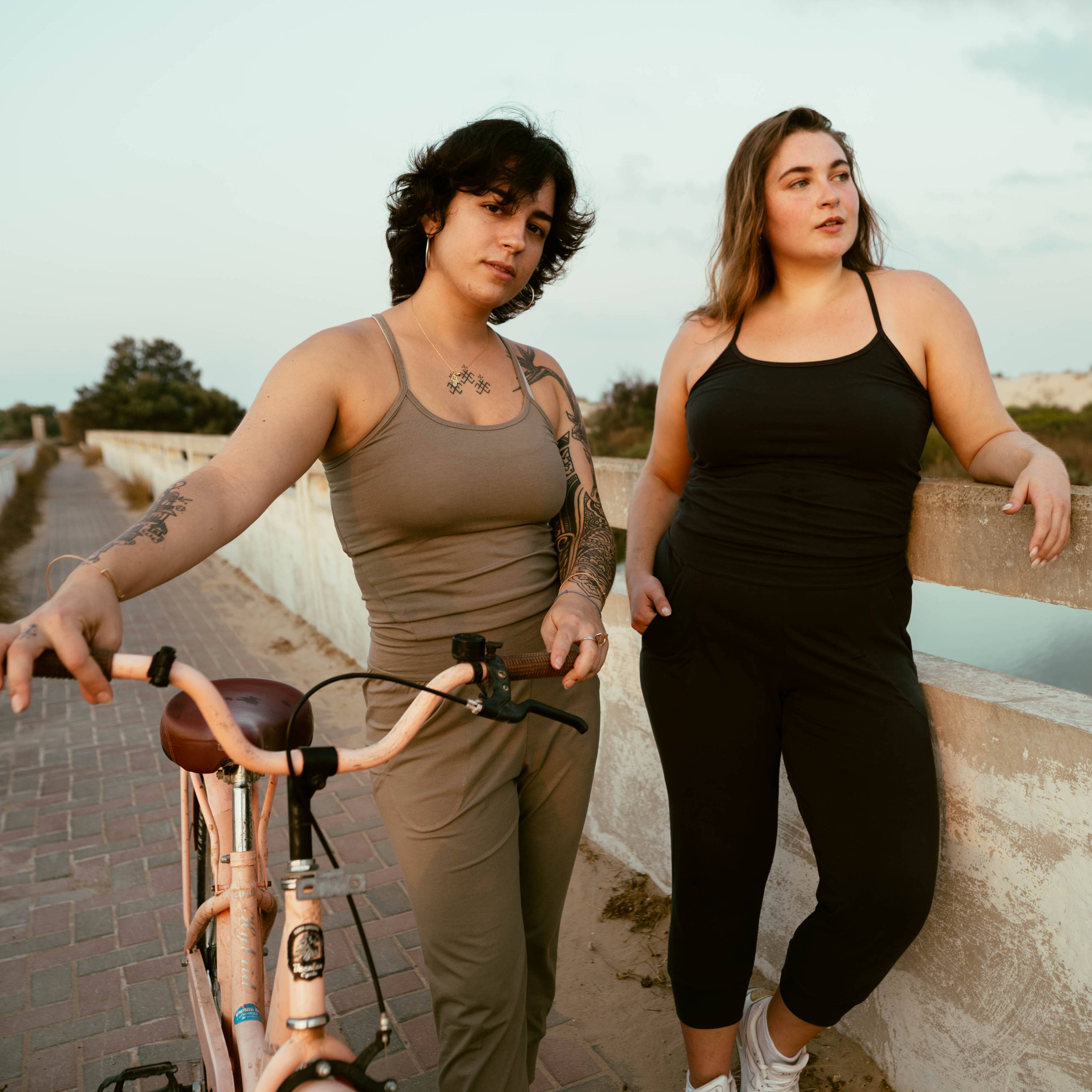 With the introduction of this new and exciting expansion also comes the launching of our new campaign.
It all started with our amazing video team who were on a mission to find the perfect representatives for this important project.
They advertised on social media, contacted yogi friends, and stopped people on the street…
The goal was to find women in a range of sizes and body shapes, an eclectic collection that would be representative of our customers and of the direction in which we strive to continue developing.
And so, came together a winning team of 6 amazing and inspiring women:
Erika, a Japanese artist who grew up in the UK and now lives in Israel.
Gili, a yoga teacher based in Tel Aviv.
Lori, an athlete model that lives and breathes yoga.
Batu, a dance teacher, a master in Dancehall!
Rula, an Israeli Palestinian yoga teacher.
Hadar, a young tattoo artist and a devoted yogini.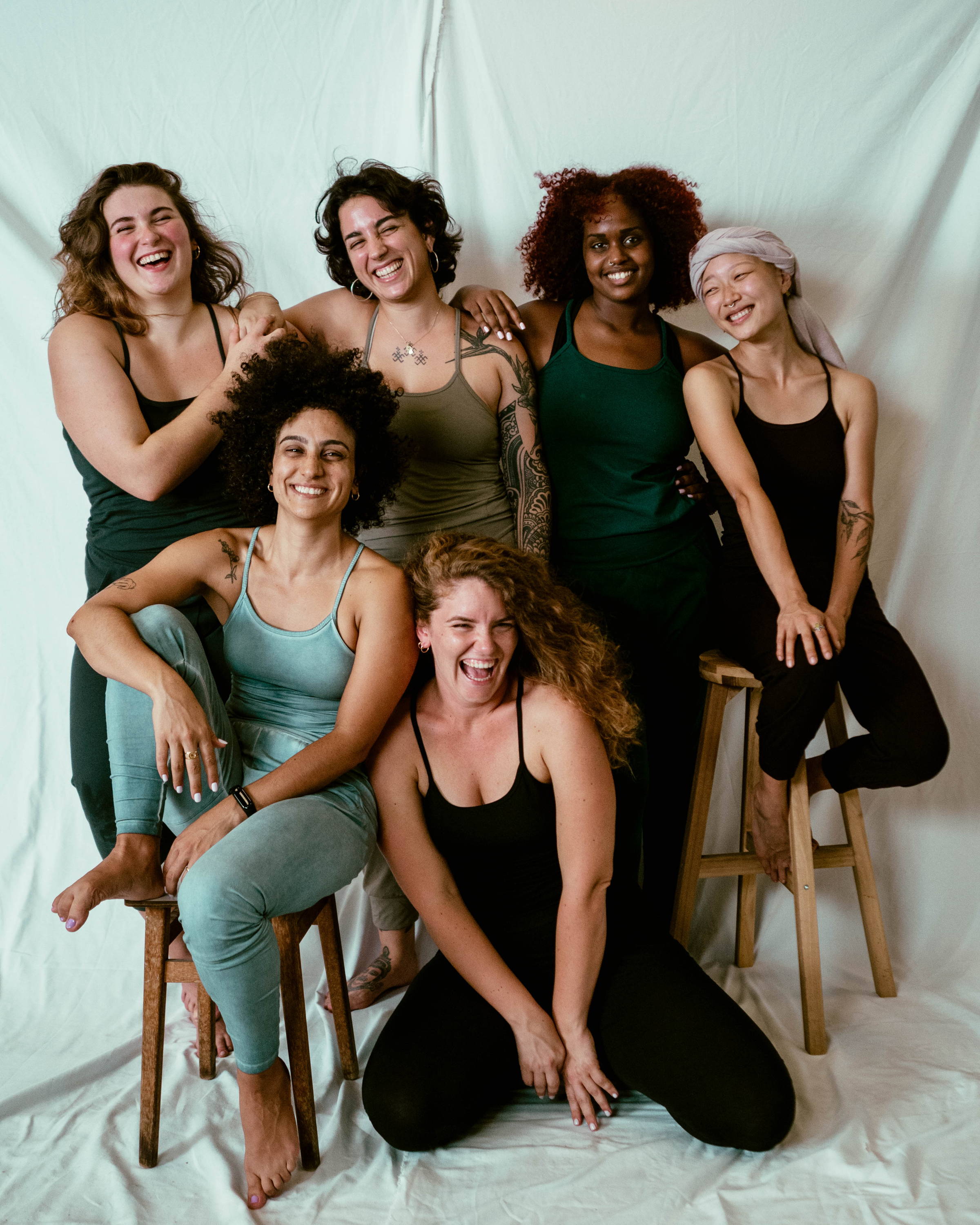 The COVID epidemic has pushed us to find new and creative ways of keeping up with our practice.
Moving from indoor to outdoor locations, shifting from frontal instruction in studios to Zoom and online teaching are just a few examples of the new flexibility that is required of us in a day and age where regulations are fluid and concern for our health (mental and emotional as well as physical) has become a top priority.
Here in Israel for example, many of the group yoga practices have moved outdoors, into nature or onto rooftops, as we're sure this has been the case in other places around the world.  
To represent this modern shift, we have chosen to film much of this campaign (which is divided into a few parts) outdoors!
Our Yoga Jumpsuit is newly available in six sizes, XS to XXL, in all of our three fantastic fabrics, Organic Cotton, Stone Wash cotton and Modal.
Excited to present you with more options, and more of our creations.
Stay tuned, there are many beautiful things to come!

With great love and appreciation to the extended Ripple family, here and abroad.
See you soon,