Yoga mirrors to us that the process of growth is imminent yet natural, whether we notice it or not, the practice of yoga sprouts seeds of change in many aspects of our reality.
We may become more aware of what we eat, when we go to sleep, what thoughts occupy our mind most of the day, etc.
As we grow and mature, life continues to provide opportunities for personal development as it sometimes dares us to step outside of our comfort zone and challenges our perceptions and perspectives, nudging us to explore our abilities and talents and to look beyond usual daily preoccupations (:
---
Today we want to share with you the story of Dagmar & Eva.
Life shook their worlds to the core, while yoga has helped them not only keep their heads above the waterline but even surf the wave of life with compassion and kindness.
It all started while we were still in Santa Teresa, Costa Rica, overcome by a gentle sense of weariness and already daydreaming about locations for our next adventure.
Destiny's hand intervened and knowledge of us being in the area has reached Dagmer who contacted us and invited us to visit her and her yoga studio.
As the universe calls to us, we do our utmost to listen ... and so we found ourselves on our way to Montezuma's magical beaches.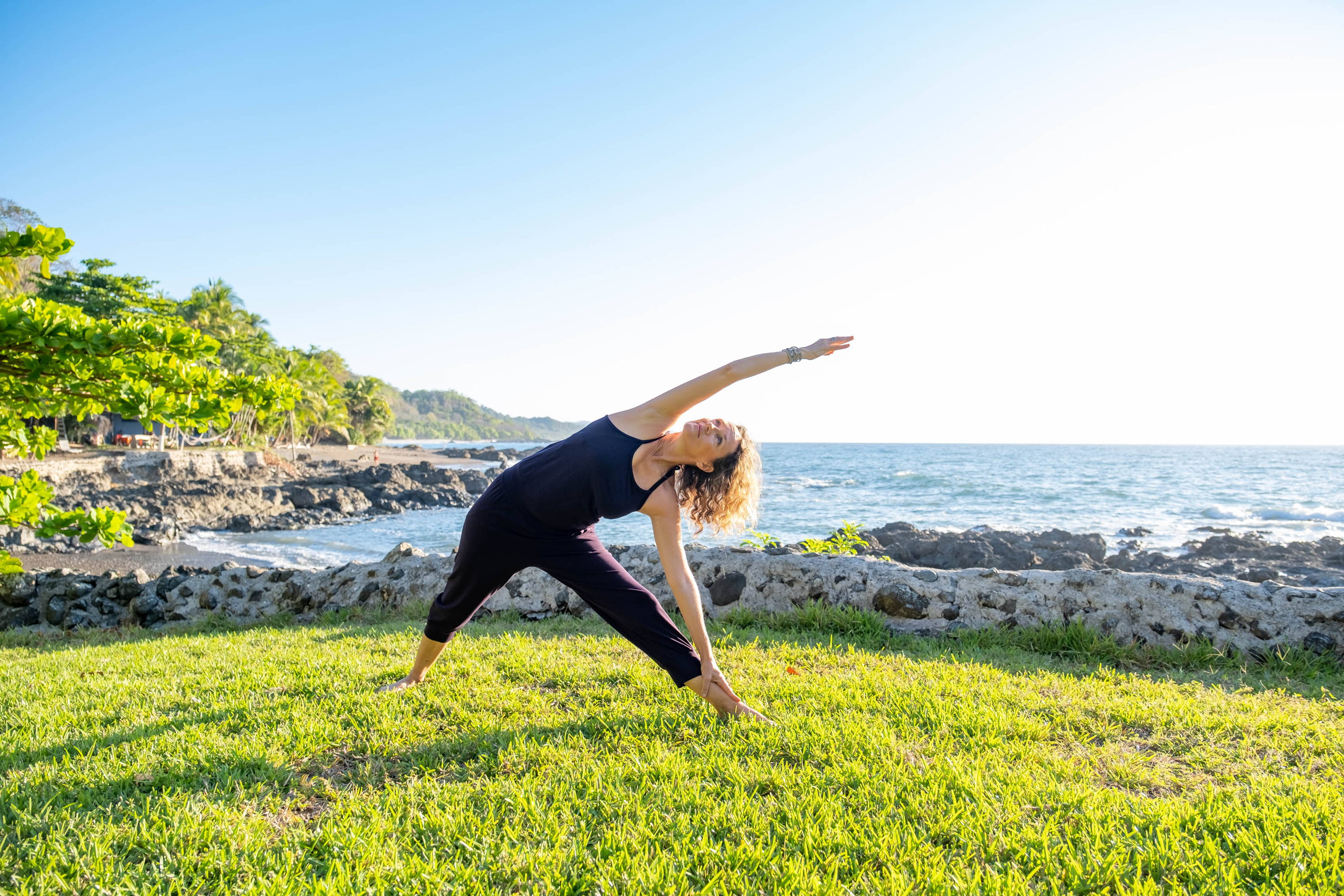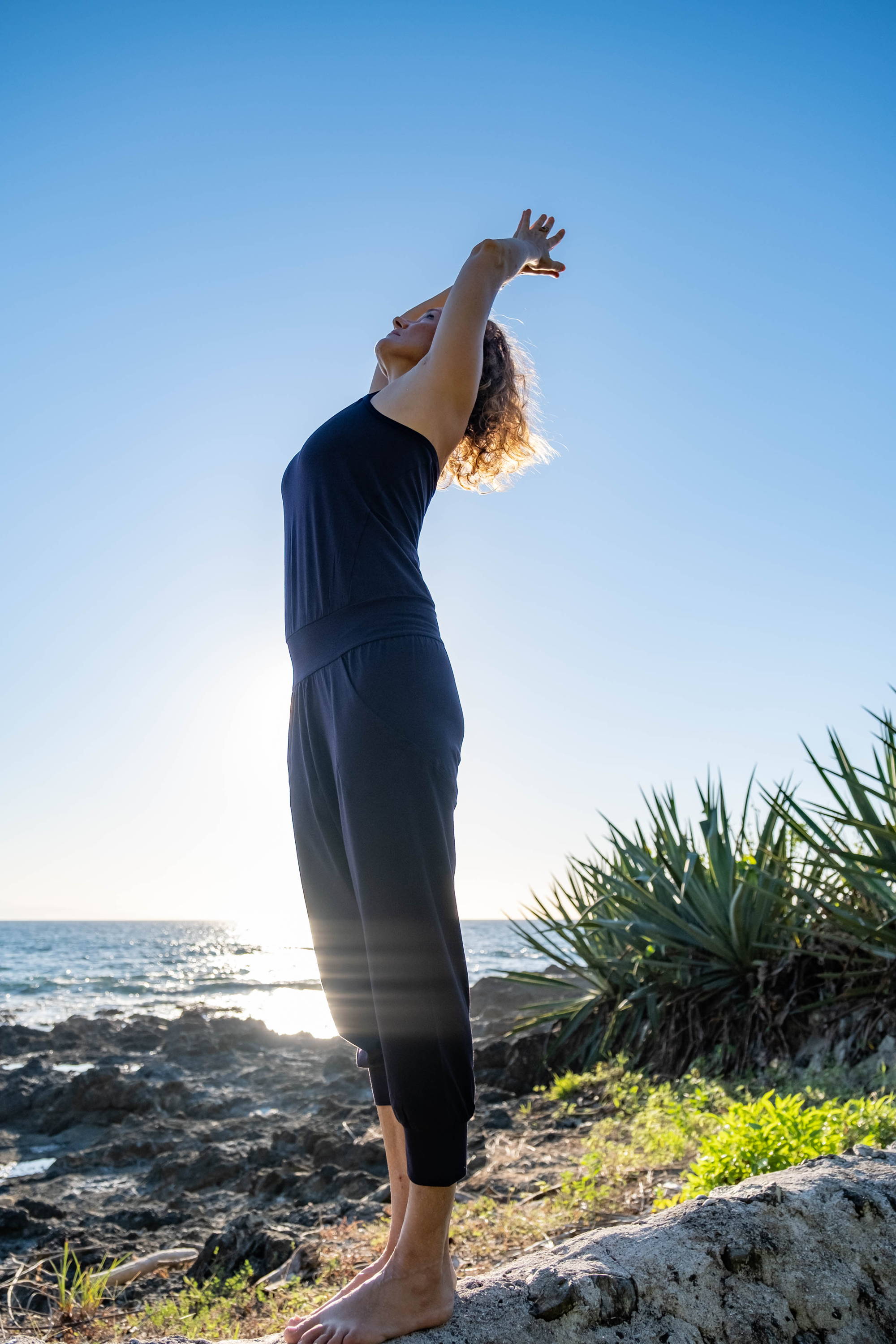 We arrived at a beautiful yoga center in the heart of the jungle.After an amazing practice with Dagmar, we set a photo day together, and of course, we asked her to invite a friend to join.And so at sunrise, a wonderful day of photography and a heartfelt openness began!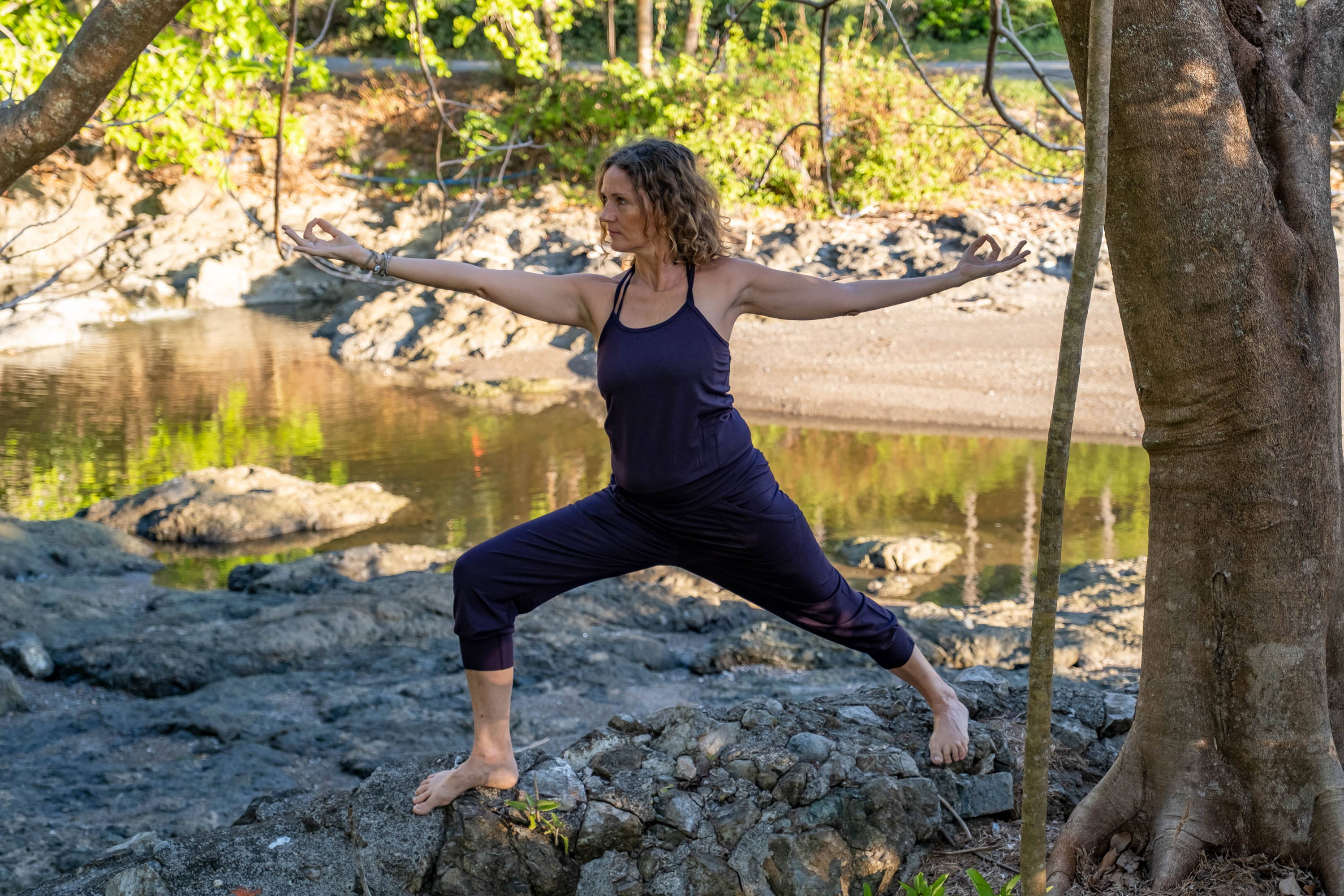 ---
---
Dagmar shared with us that her first yoga class was in 1996 in Los Angeles, " It was magical, I was touched right away. There was a different philosophy for life that I was long searching for and that touched my heart and inspired me".
---
Growing up in Germany, at the age of 30 she made a courageous decision to leave everything she knew behind, she moved to Los Angeles and from there to New York.
During her life in New York, Dagmer visited Montezuma on a vacation which commenced several months of back and forth travel until the September 11 disaster occurred in her beloved city and home. That was the point where it became clear to her that she had to leave New York and live the life that awaited her.
---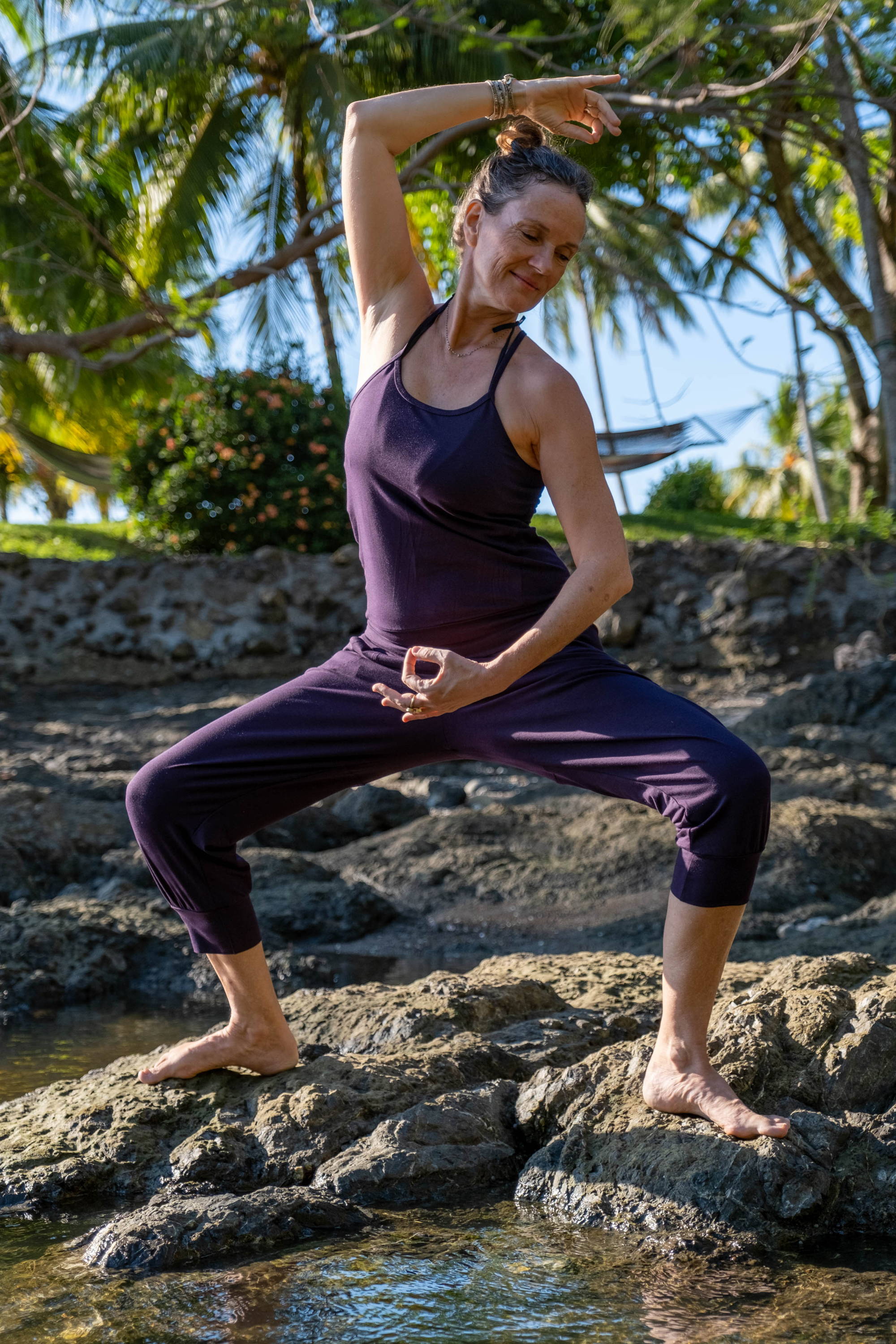 ---
Goosebumps covered our bodies as she shared with us how yoga has supported her on her path.
"The way it focuses on creating and seeing beauty was a big shift for me, it's so easy to fall into negativity and complaining. It made me feel calm and spacious, I literally felt I finally could breathe deeply and take in all of life. It gave me a sense of clarity and grounding, it connected me back to my heart and my intuition and empowered me to follow my heart to create my dream life. It inspires me to see life's challenges as a gift for our own growth and learning."
---
---
Our first impression of her was; Wow what a strong and fierce woman!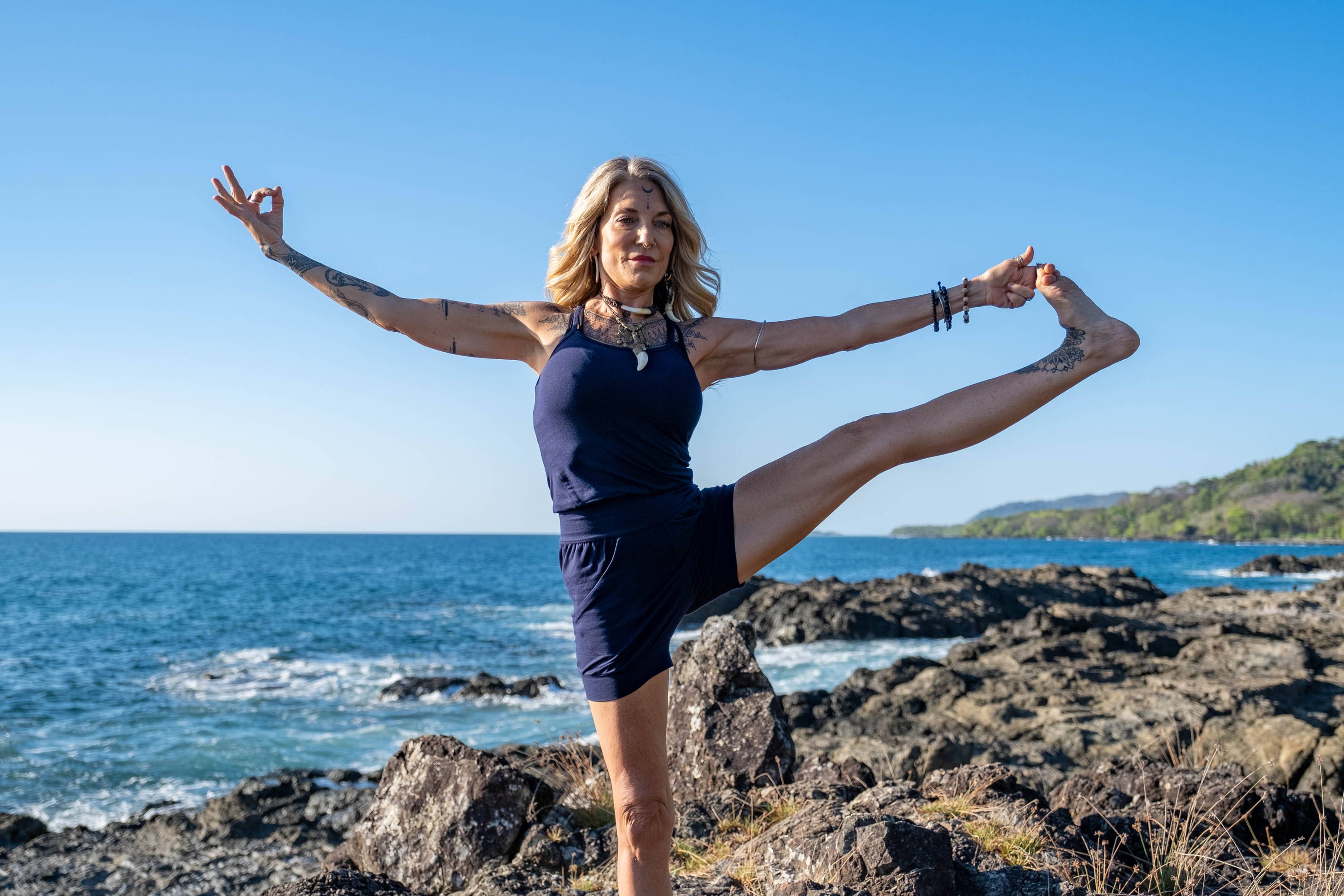 ---
After a deeper acquaintance and sincerity from Eva, we have grown to learn that her strength is self-made, built in response to life events that have taken place as part of her path, and pains, and fears that she had bravely faced.
---
What began as the search for a quiet path of consciousness, continued as a difficult test for Eva on coping.
Life threw her a curveball… her husband Adam was diagnosed with fourth stage melanoma and was gravely ill.
"In hindsight, was the yoga preparing me so that I could be completely present and available to Adam in every way?I don't have to think for a moment on that question…the answer is yes! I was able to consciously help him transition to the other side.Throughout it all, I kept my heart wide-open and kept proclaiming that to the Universe. I would literally ask to receive everything I need so that I could implement my highest self for the highest good."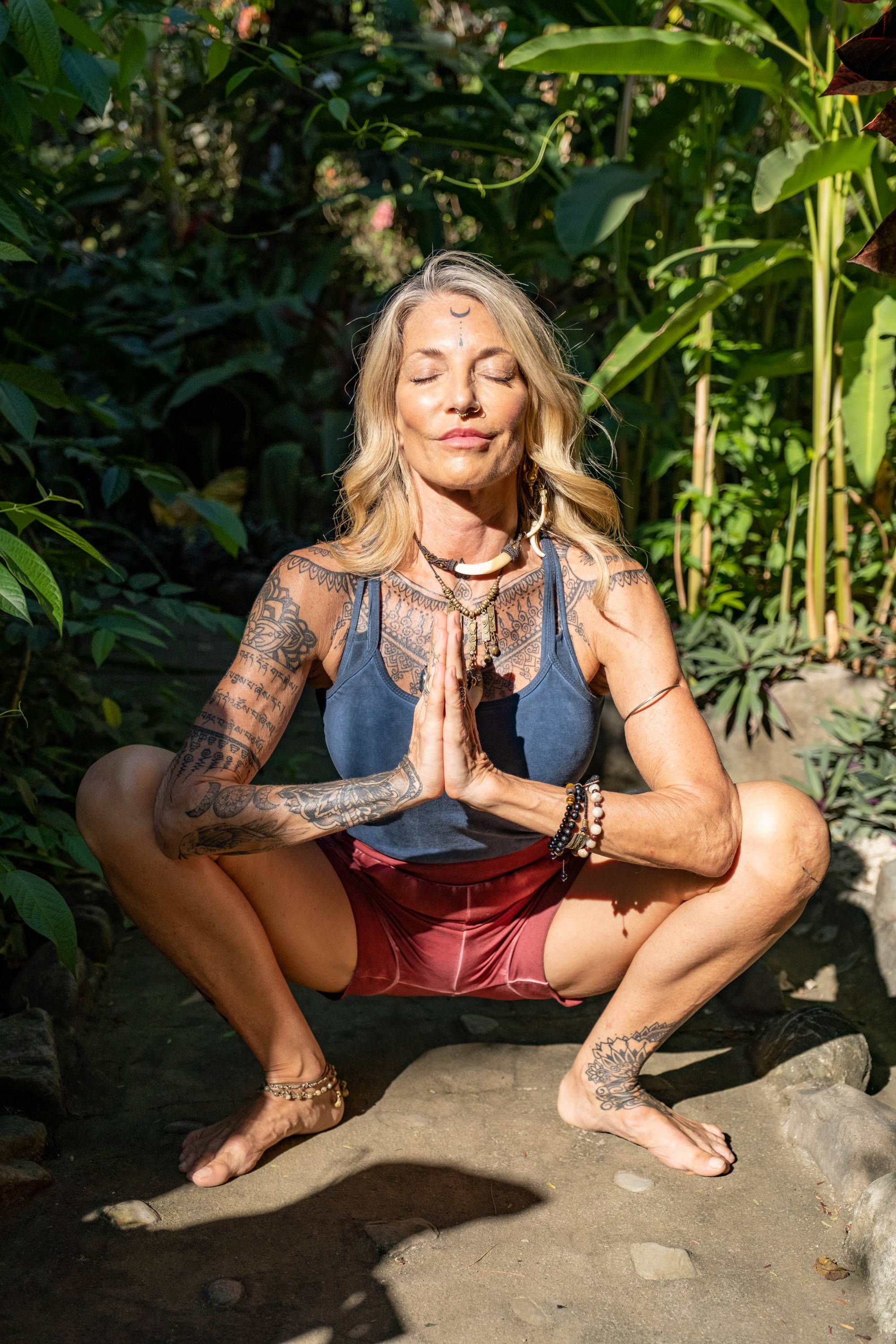 ---
As part of dealing with her husband's death, Eva began practicing meditation daily. One day during practice, an insight emerged that she should do a yoga teacher training.
The idea hovered in her mind and she reflected on it. Naturally, she was drawn to Costa Rica as she and her late husband were married there."it felt like an homage to him to do my training there".
---
---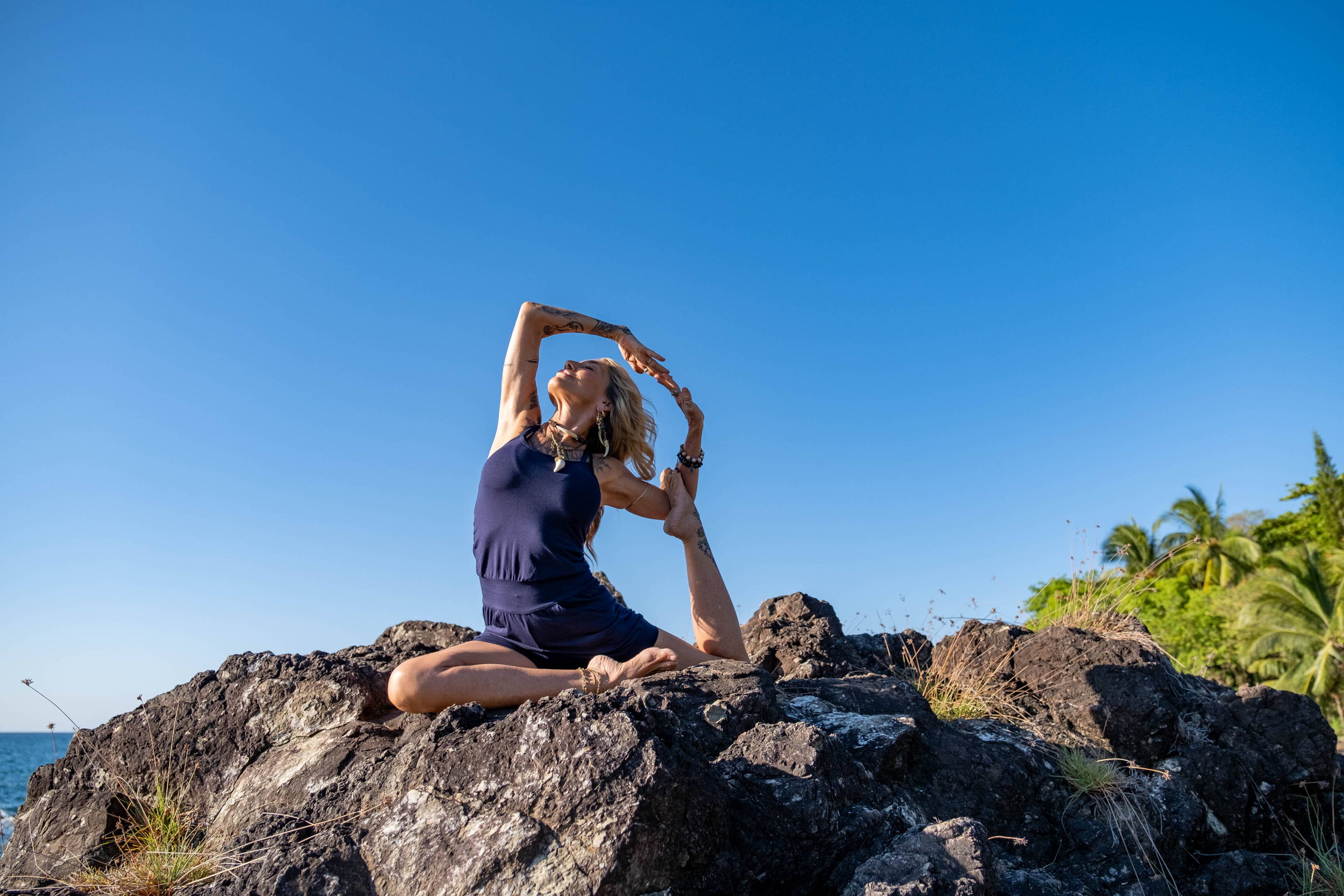 The universe works in mysterious ways, and just when one thinks life has granted them their share of surprises...
Eva received the final date for her course: the same day of her husband's passing, exactly a year later.  
"It was as if the Universe moved mountains to give me those three weeks of perfect healing in the jungle. The Divine timing connecting me to this exact group of courageous goddess sisters in a gentle, safe and loving environment."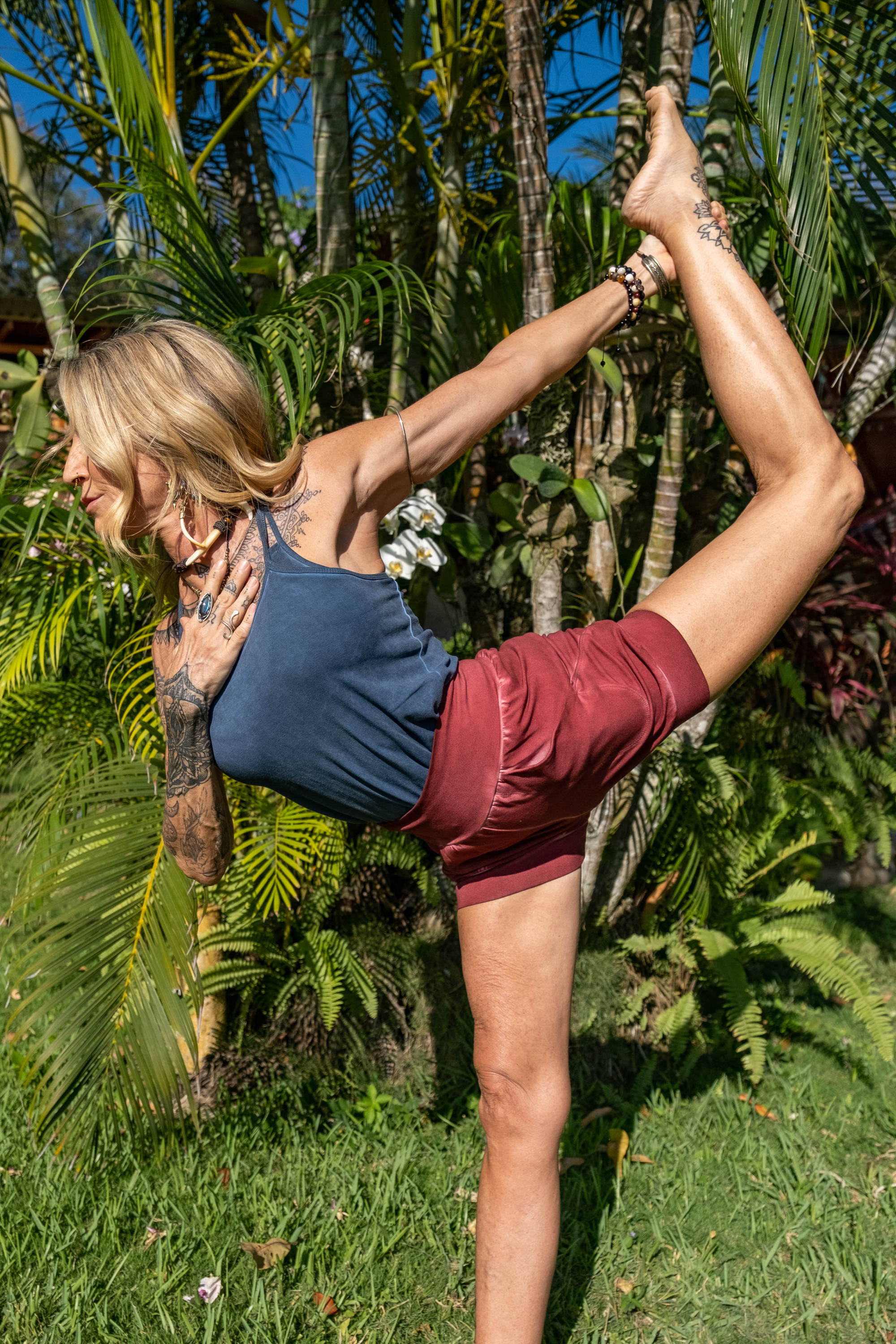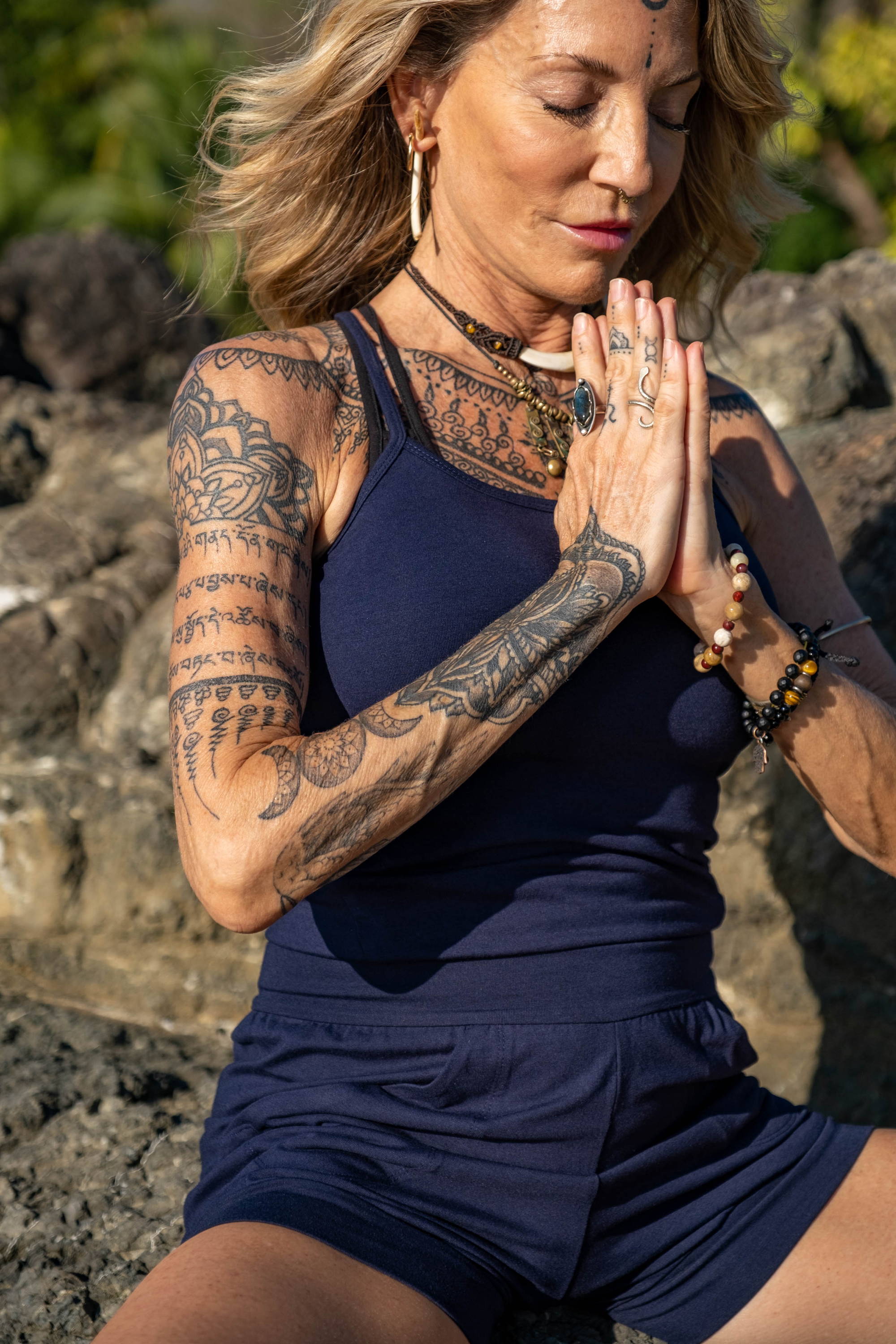 We like to share and tell stories of yoginis because we believe this is the best way for us to come to know yogic philosophy vividly.
The heartfelt, honest and painful stories of these two strong, inspiring, wise women have left their mark deep within our hearts. Yet alongside the bitter, we have found the sweet and were lucky enough to be subject to a deeper level of compassion and grace than we have ever felt before.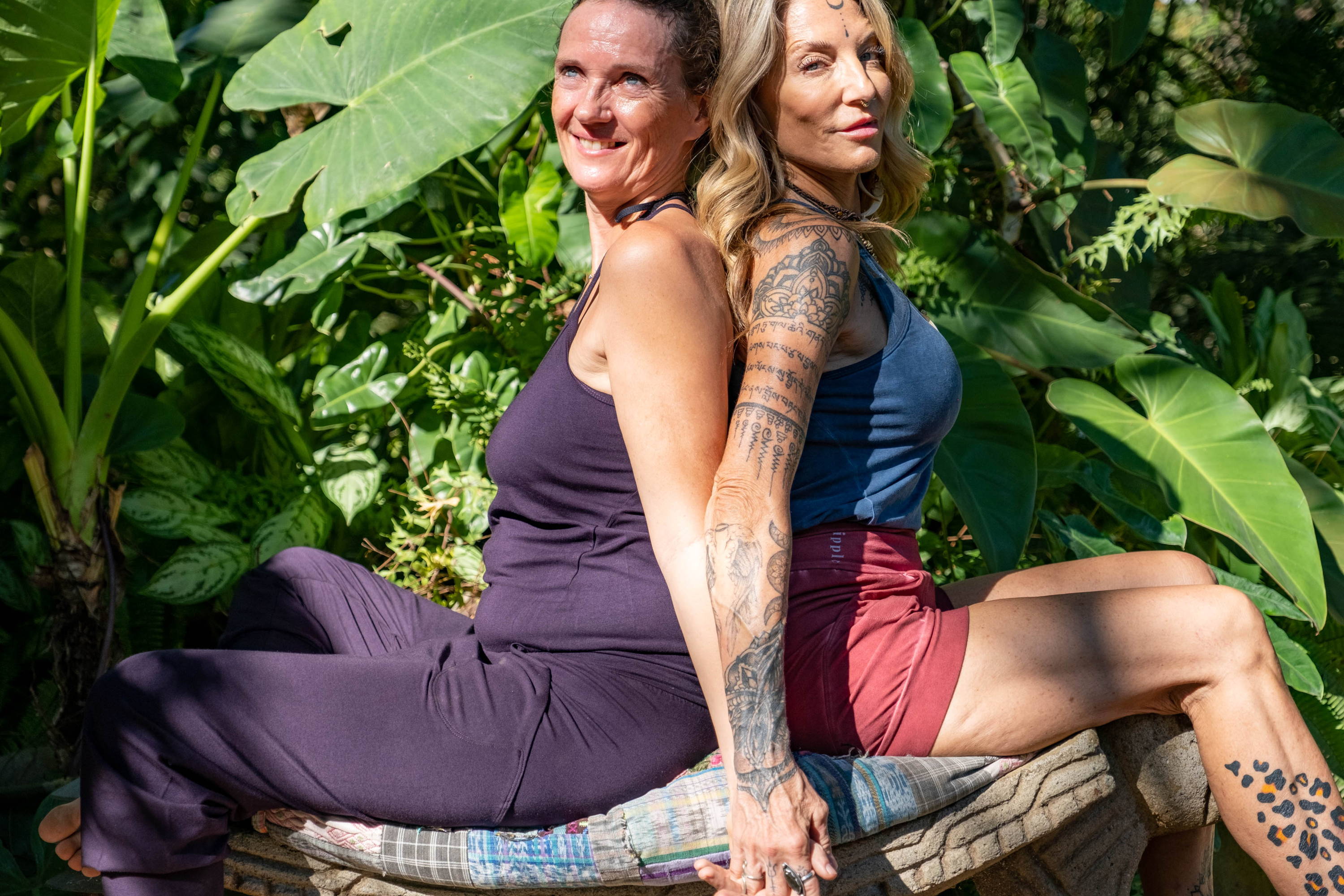 We cannot be thankful enough for this empowering encounter with these marvelously tenacious women and the reminders they have sparked in us about the wisdom the path of yoga has to offer us if we only dare to accept it.
These are challenging days for many of us both on a global and personal level, yet, the funny thing about challenges is that they sometimes have a way of booting us out of our comfort zone and providing us with fertile ground for growth (unpleasant as it may be at times).
These two incredible yoginis are the perfect example of how, even when our lives are shaken to the core, our mat can be a safe place for us and provide us with an opportunity to anchor into the teachings of yoga and to grow and blossom from the gifts a steady practice has to offer us.