How do we explain the honest and heartfelt dedication of each individual on the team to Ripple's growth and prosperity?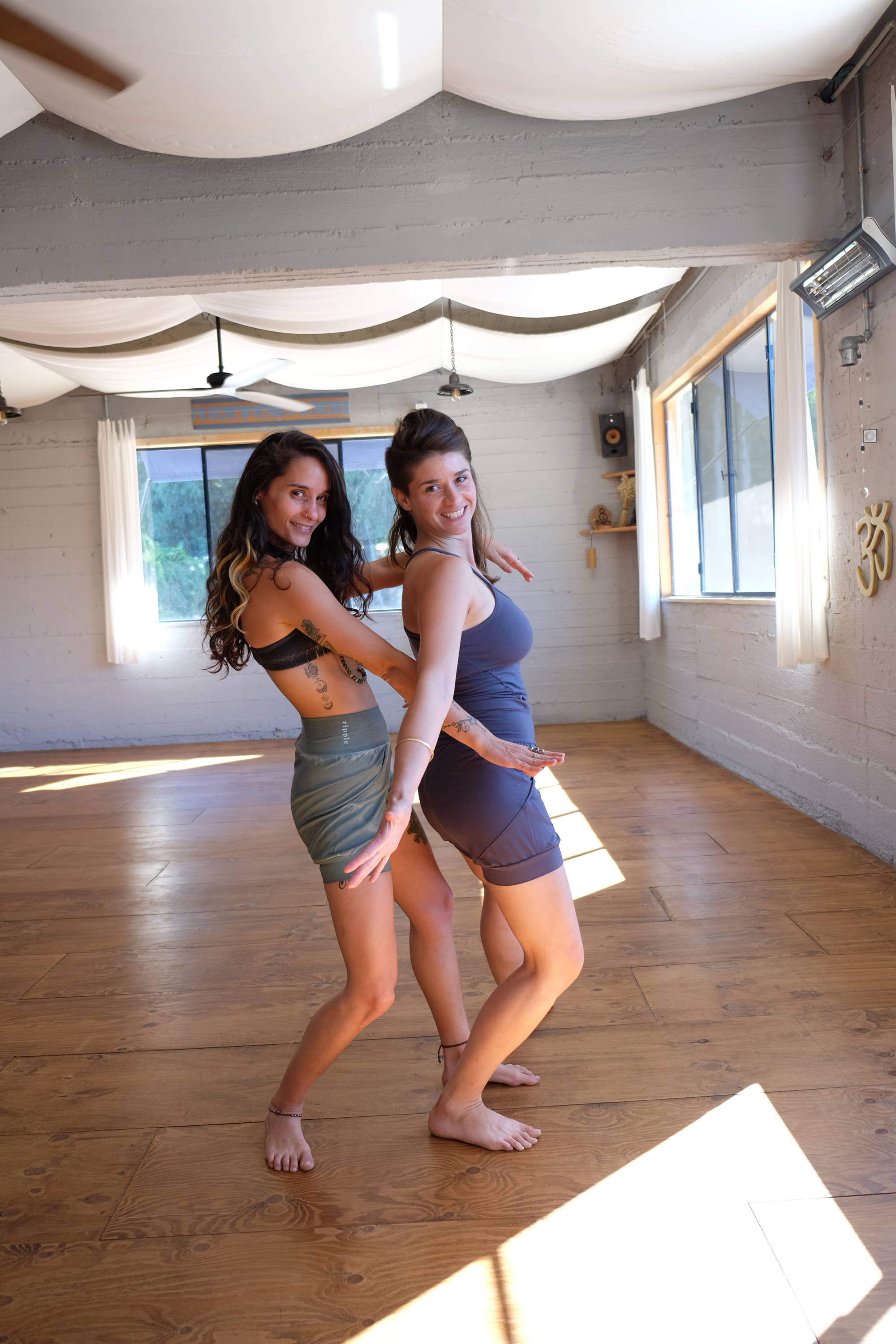 While this may sound complicated, the answer is quite simple.
Reciprocity!  
We, here at Ripple, have the honor of getting up every morning and going to work in an environment that is attentive to our needs just as we are attentive to the needs of the company as a whole. We feel that our desires, our talents, and special gifts are seen and that our voice is not only heard but that it matters.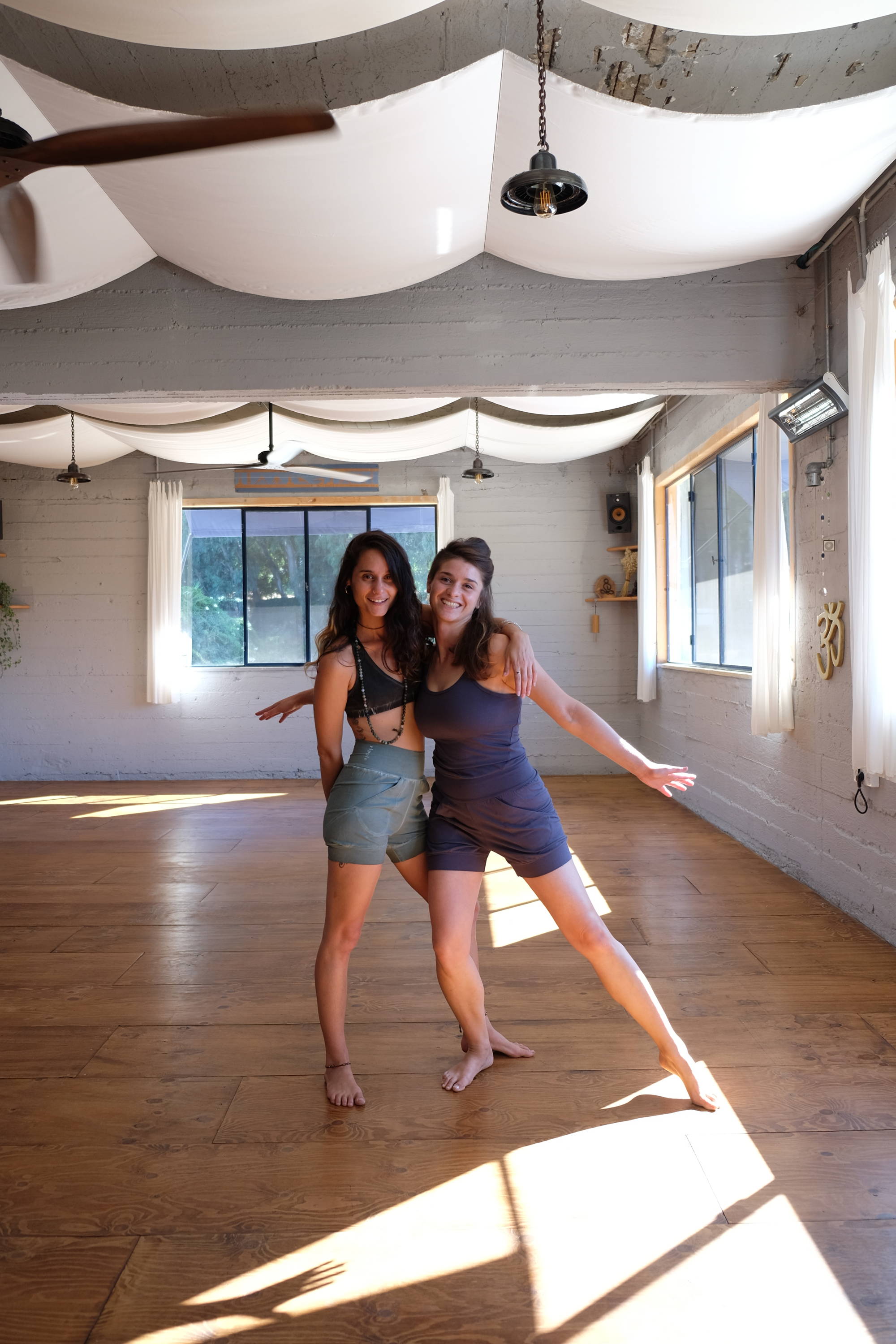 ---
Shira, whose wise and dedicated hand has touched every corner of the studio says it so well:
"Ripple is different from any place of work I had in the past! Now, after 6 months of working at the studio, I can say that it is exactly what I was looking for!"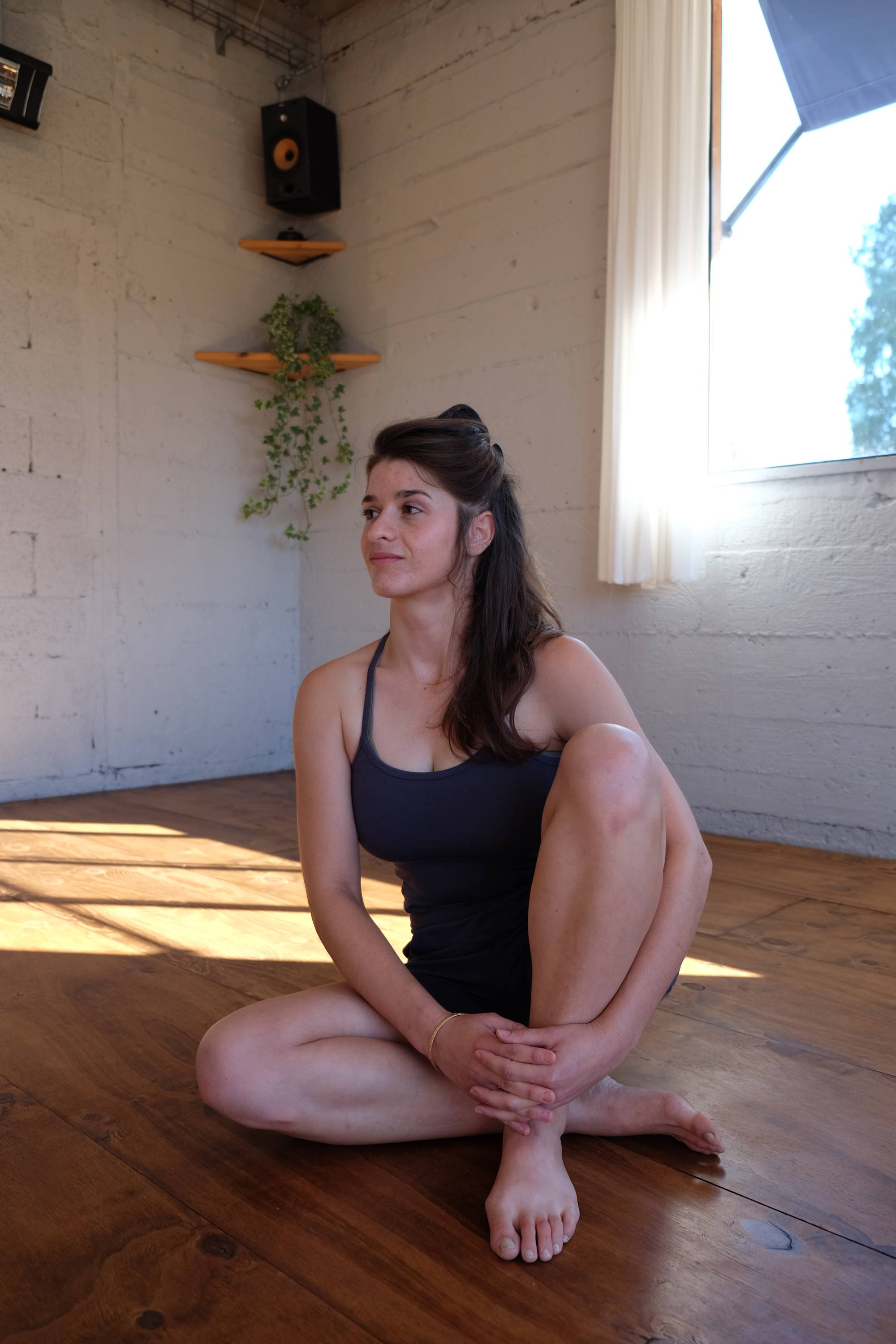 Meet Shira, a 28-year-old Osteopathy student who started working at the studio just before the Covid-19 outbreak.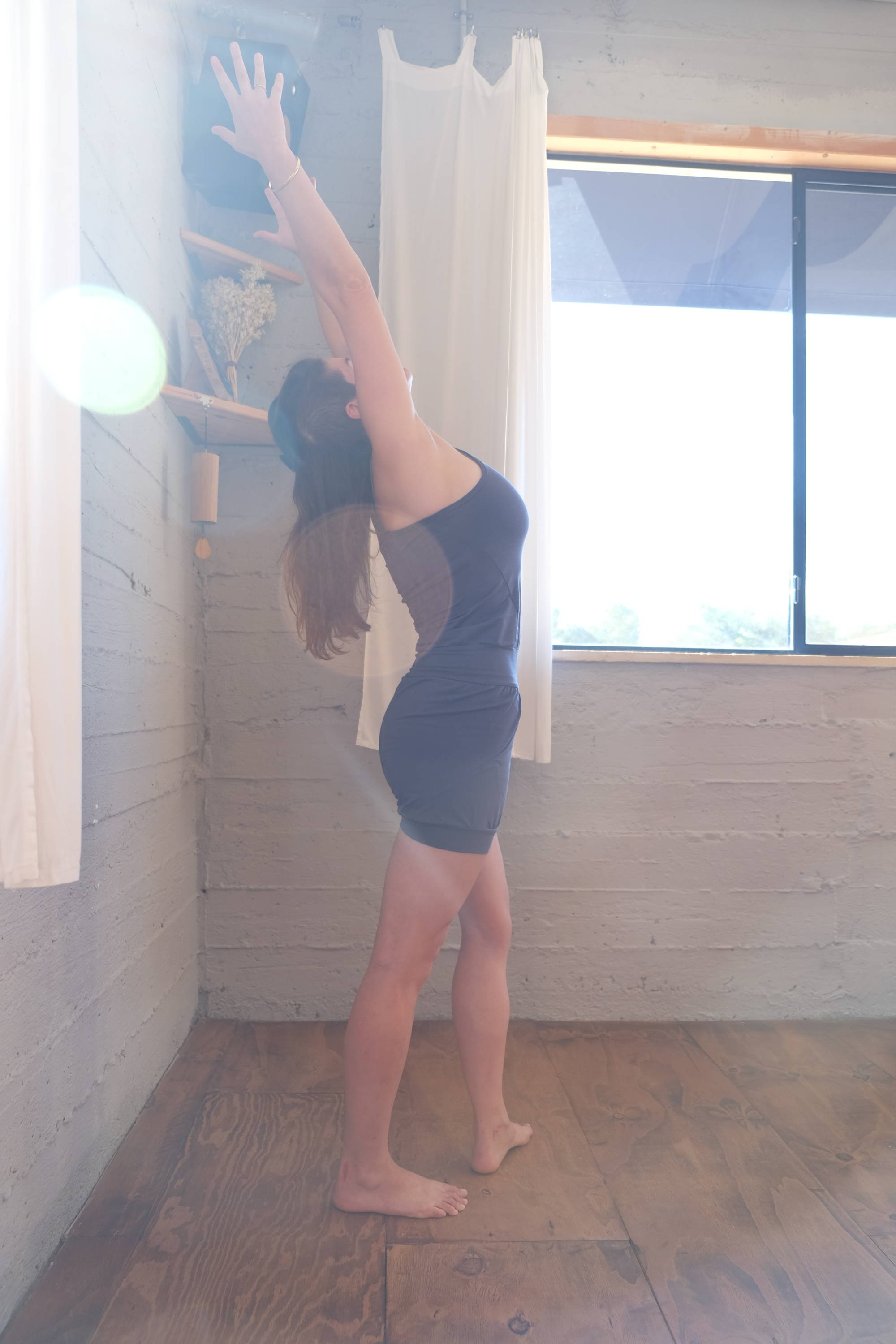 Shira was introduced to Ripple as most of us were, through a common friend. She remembers her first steps at the studio extremely fondly,
"I remember showing up to my meeting with the studio manager, Carmit, on the rainiest day of the year, I was drenched and sat across from her practically dripping water. I remember the girls in the space joking around and laughing as they worked, and I was surprised that I was accepted so quickly and with such open arms".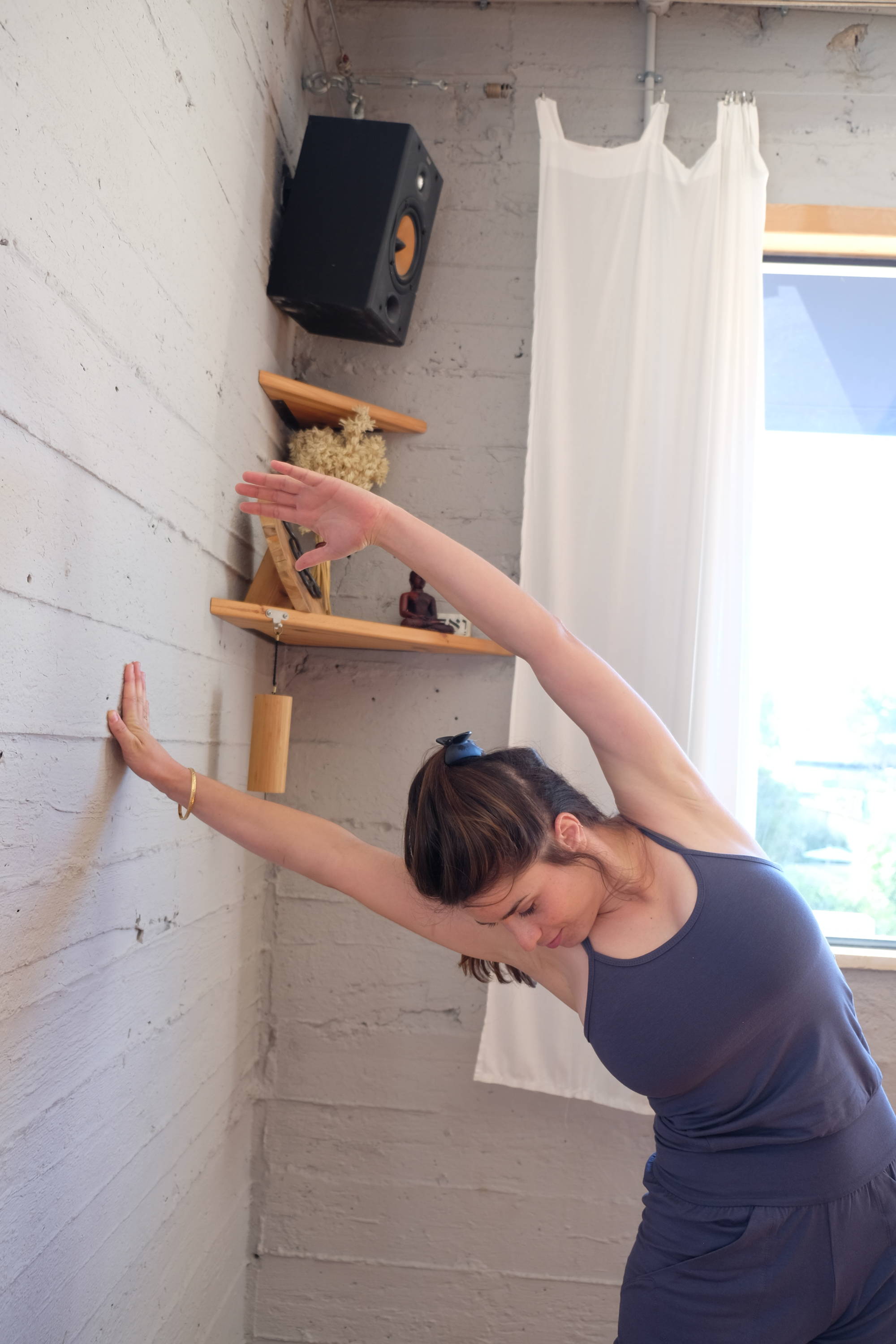 We asked Shira what a typical workday looks like for her,
"My days are diverse, which is what I love" she answers smiling, "there is always something to do, and I can move around pending on what needs to be done and how I'm feeling. The main areas of emphasis for me are quality control and the Flock (that's the machine that imprints the Ripple logo on the clothes - yes, we do that by hand right here in the studio). I also like packing! There is a huge table in the middle of our studio, and on packing days we all gather around, go through every single item from top to bottom to ensure its quality, then fold it elegantly and pack it into a reusable fabric bag. I hope our customers enjoy opening up the package as much as I like packing it (:"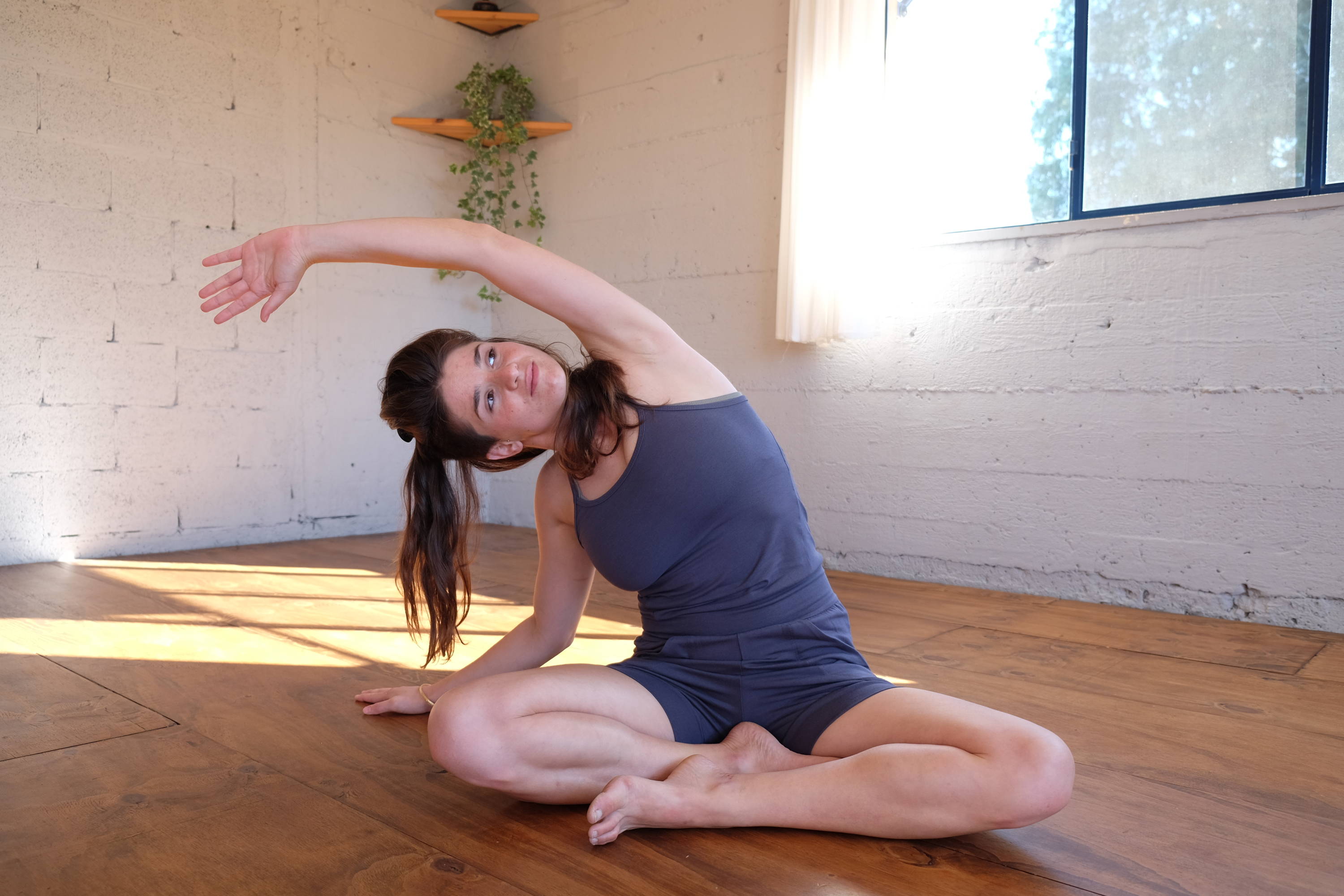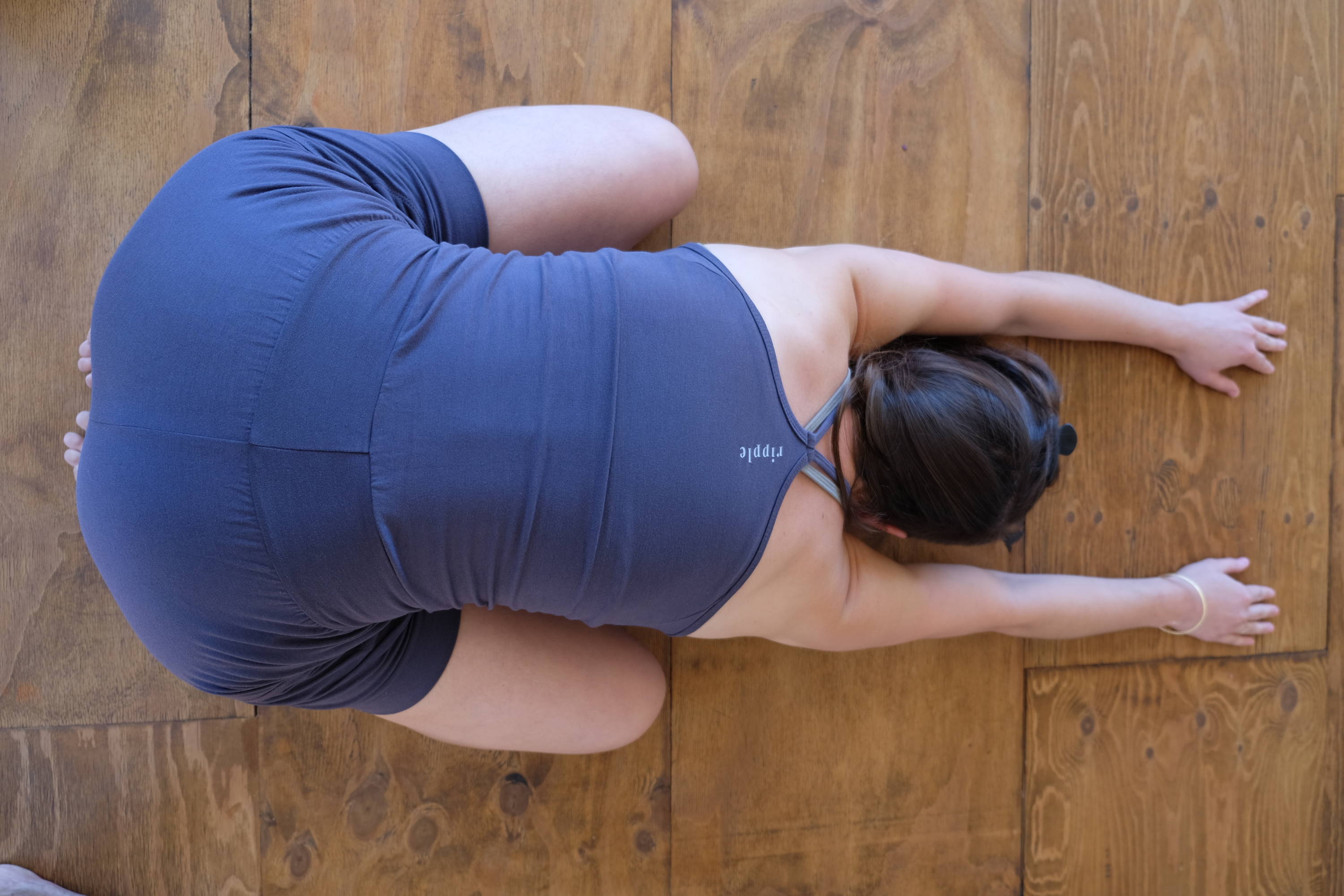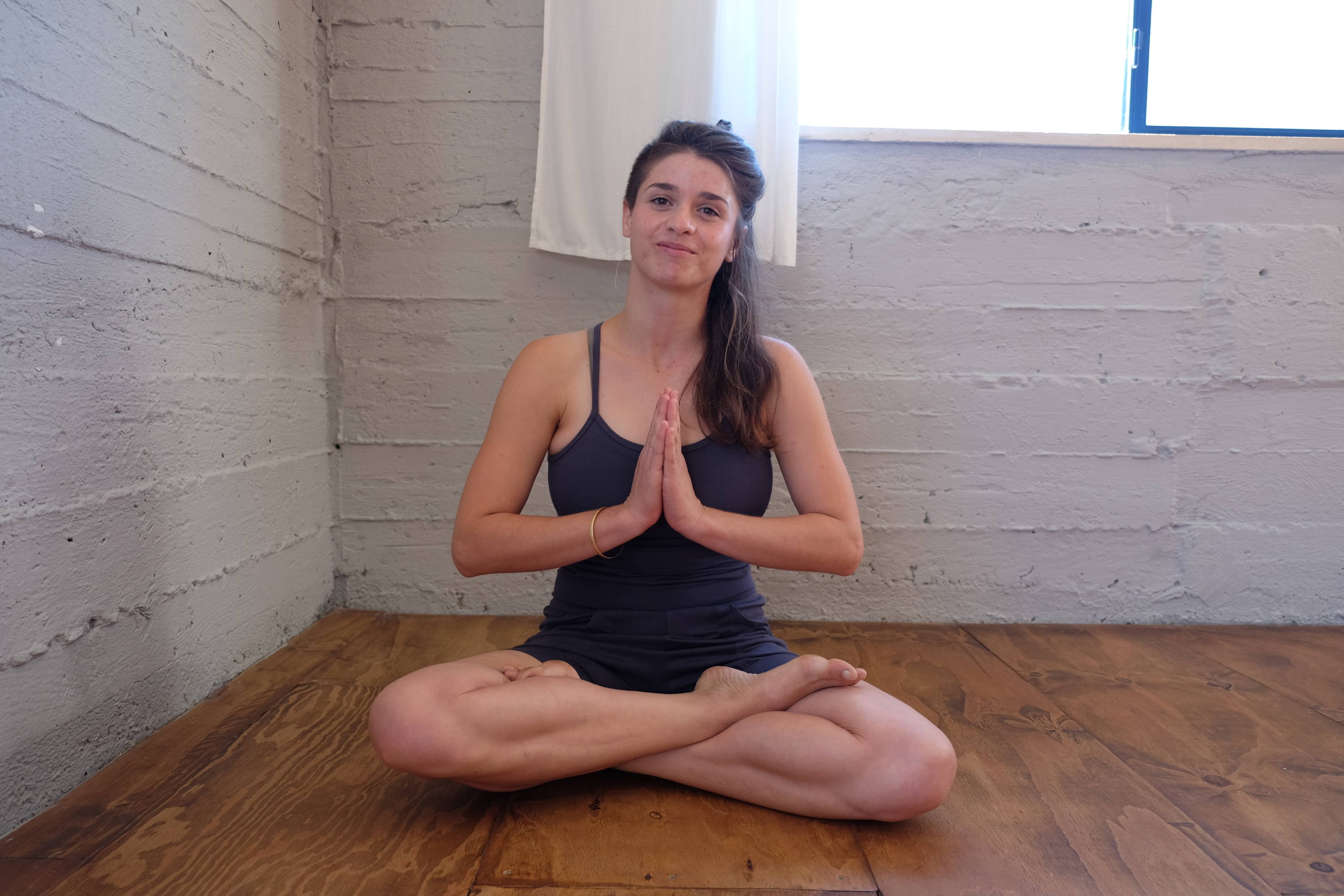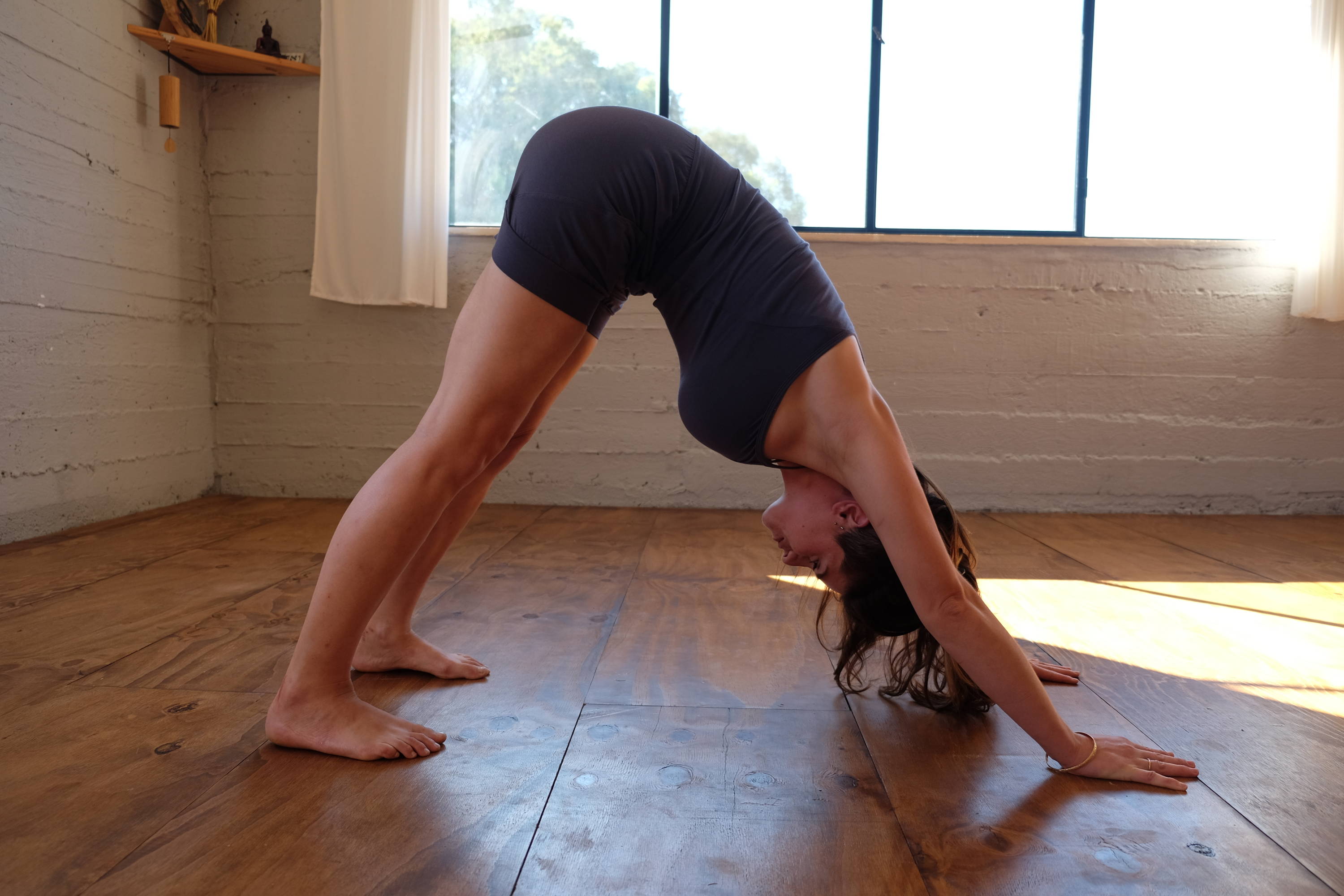 Shira is fascinated by the human body, she loves to dance and in the past was part of a freestyle dance group.
Today, her studies of Osteopathy take up much of her time. She has a grand desire to know this vehicle of the human body from the inside out, to better understand our ability to deal with pain and disease and to learn how this amazing machine works and how to balance it.
When asked what she likes about working at Ripple, it took Shira about half a breath before the answer came pouring out:
"I feel seen, respected, and taken care of!"
She states without hesitation,
"there is an understanding of my commitment to my studies and the freedom to invest the time and energy needed there. I love the all-female atmosphere, this is new to me and I am learning a lot about communication and interpersonal relationships. I feel comfortable here and am constantly learning new things, whether it is nuances about balance and stability from a conversation with a co-worker, or getting inspired to invest in myself and pamper myself - which is something that doesn't necessarily come naturally to me".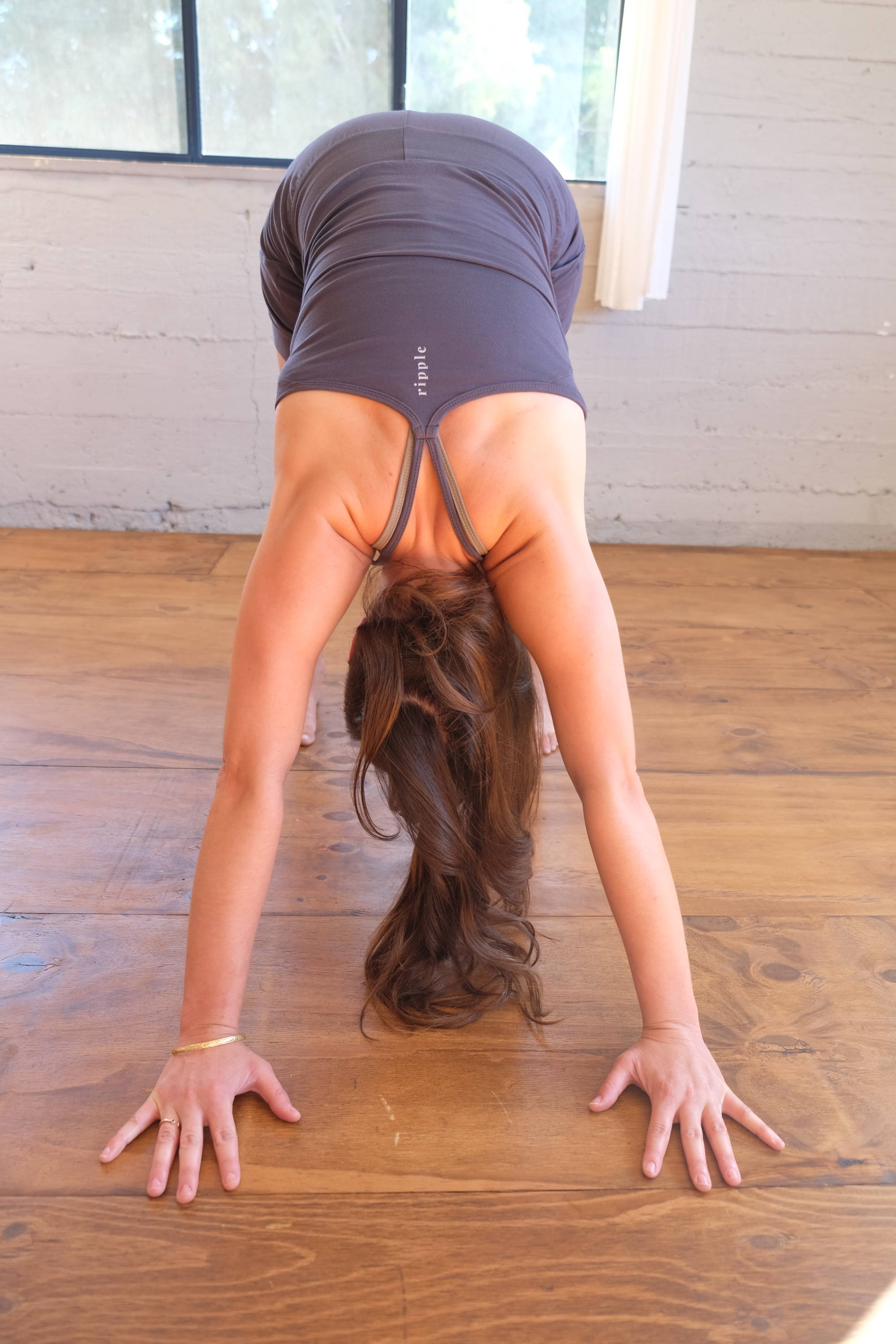 "I distinctly remember the first time I put on a piece of Ripple clothing, ironically it was the leg warmers, I put them on to warm up on a cold day and initially didn't give it a second thought, all of a sudden I became aware of the pleasantness of the fabric on my feet and calves, it was the first time I had an experience of such strong attention to how something feels on my skin, it was so soft and enjoyable that I couldn't ignore it".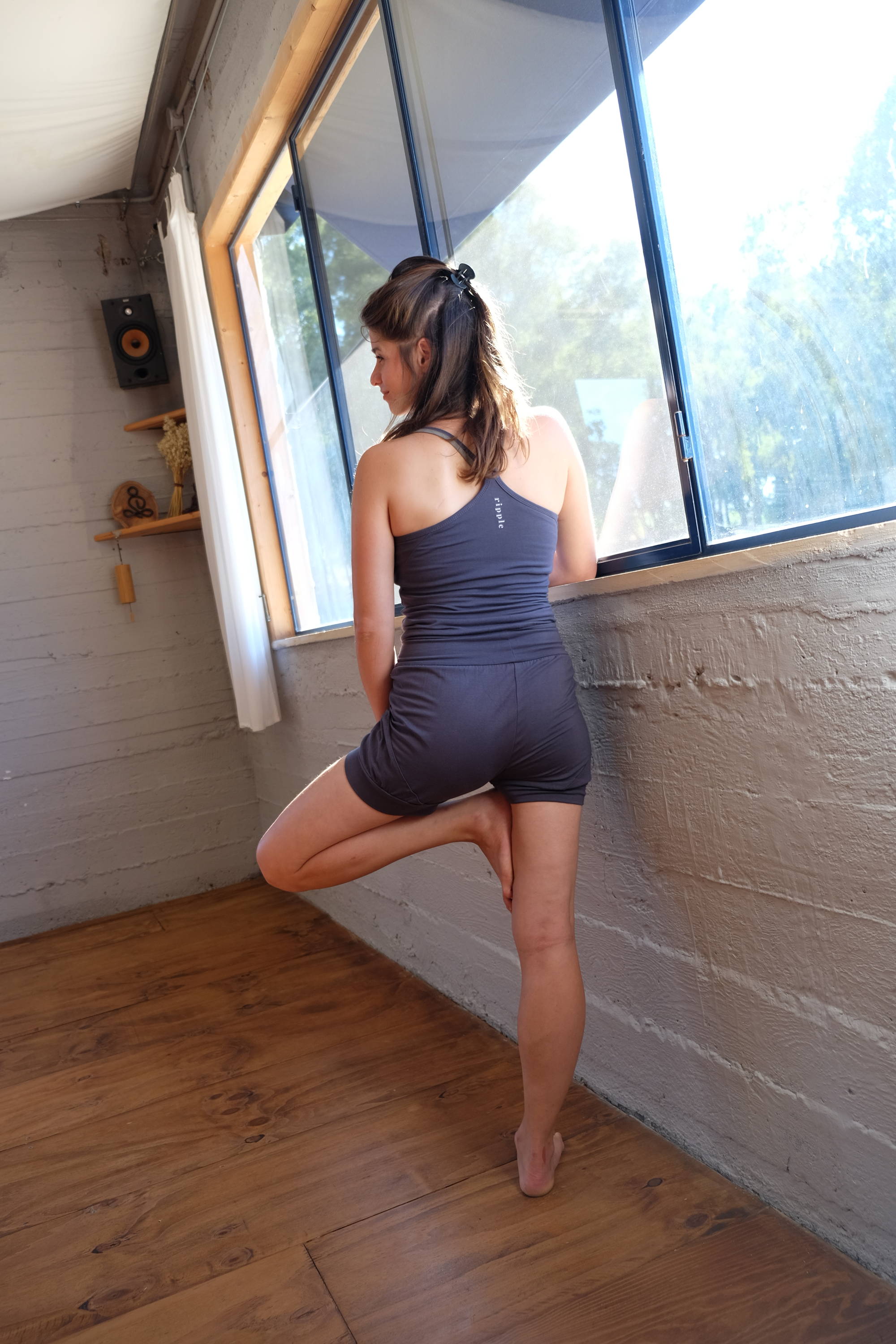 Shira chose to be photographed in our Short yoga Jumpsuit, while adding extra support with our Criss Cross Bra. "As a full chested woman, it isn't always easy to find athletic attire that is comfortable as well as stylish and supportive. Ripple's Short yoga Jumpsuit allows me freedom of movement without having to constantly readjust or worry about things moving around. Because I like to feel supported I chose to wear the Criss Cross Bra underneath, which gave that extra edge of support and fit seamlessly under the jumpsuit. "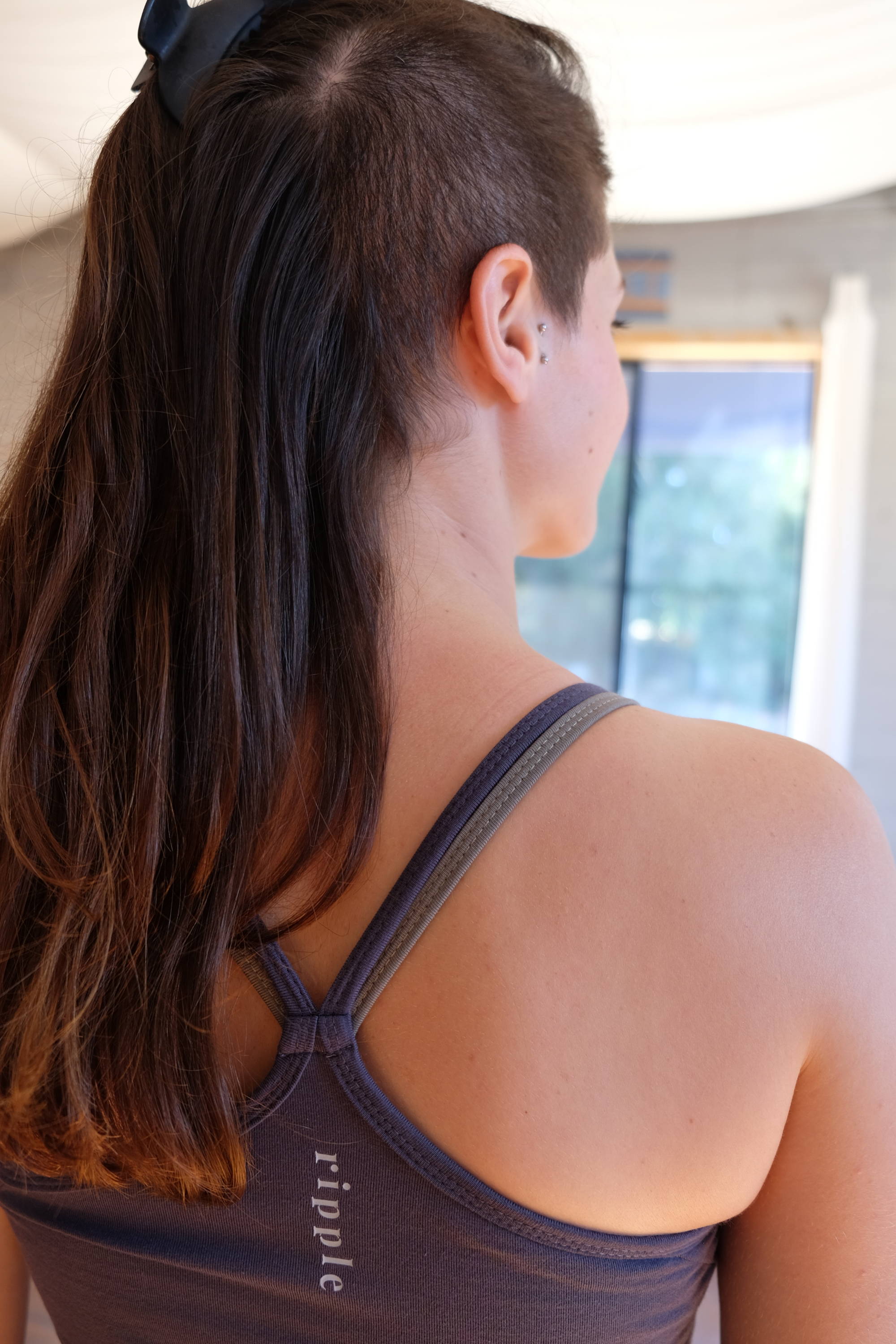 Shira is not the only active student at our studio, we have another
28 year old beautiful soul by the name of Ya'ara.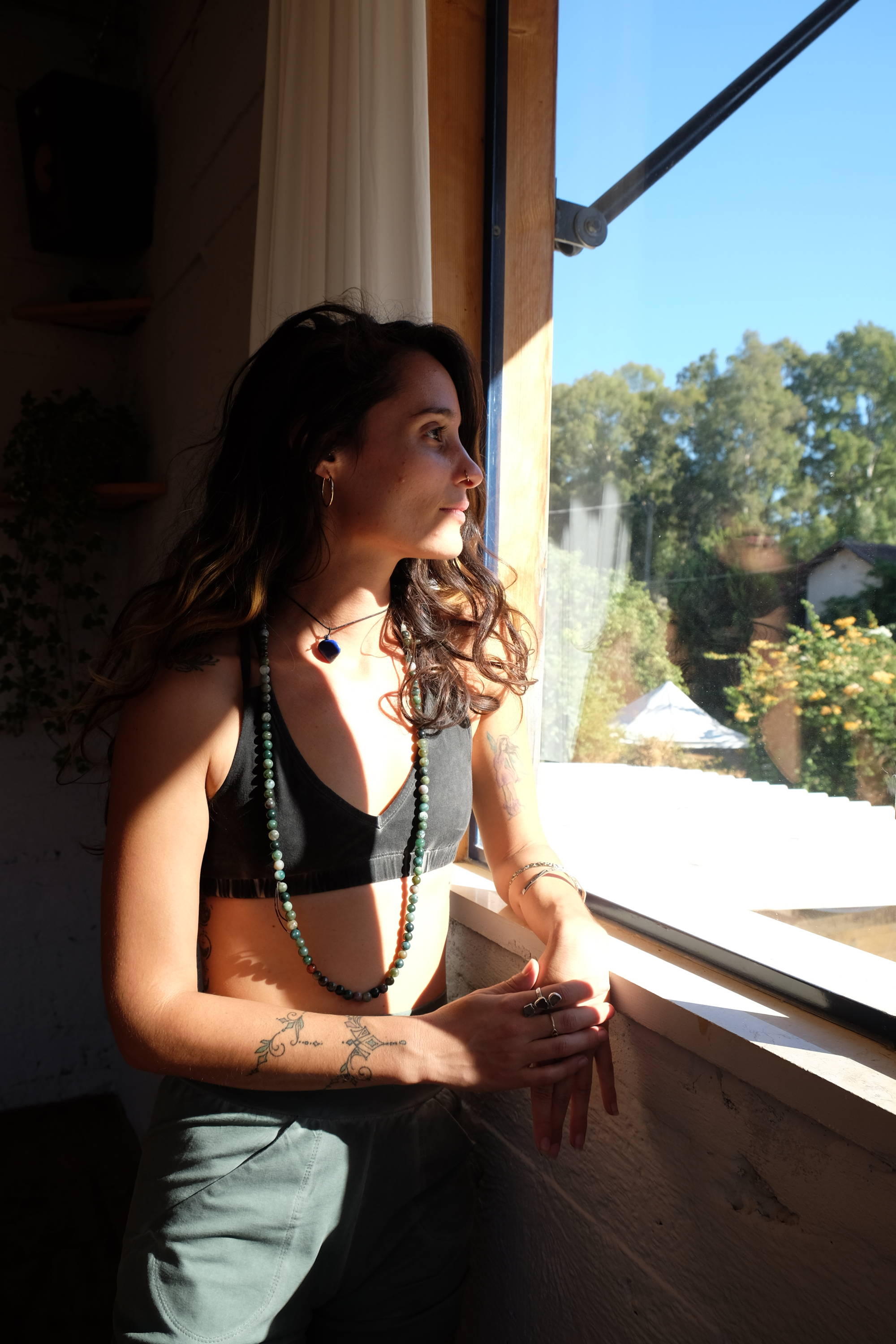 Other than being our Ambassador Representative and social media gal, Ya'ara is also a yoga instructor and a dedicated student in her second year of Transpersonal Psychotherapy studies.
Meet Ya'ara who has been part of the ripple team for a little over a year now, and whose free-spirited disposition has not left a single one of us untouched.
Ya'ara has been a professional dancer until the age of 18, when her deployment to army service as well as ongoing knee and back pain (well earned by so many years of dancing professionally), had inclined her to stop.
These were the very pains that eventually led her to the path of yoga. Yoga came calling through the suggestion of a doctor who recommended she try it to ease the constant pain and discomfort she was feeling. "I remember my first yoga class" she recalls, "It was agony for me, I wanted to swear and curse for about 85 out of the 90-minute class… and then came Shavasana... And with it an UA HA moment of recognition that this is what it's all about. The aftereffect of the class was so noticeable that I felt like I floated all the way home".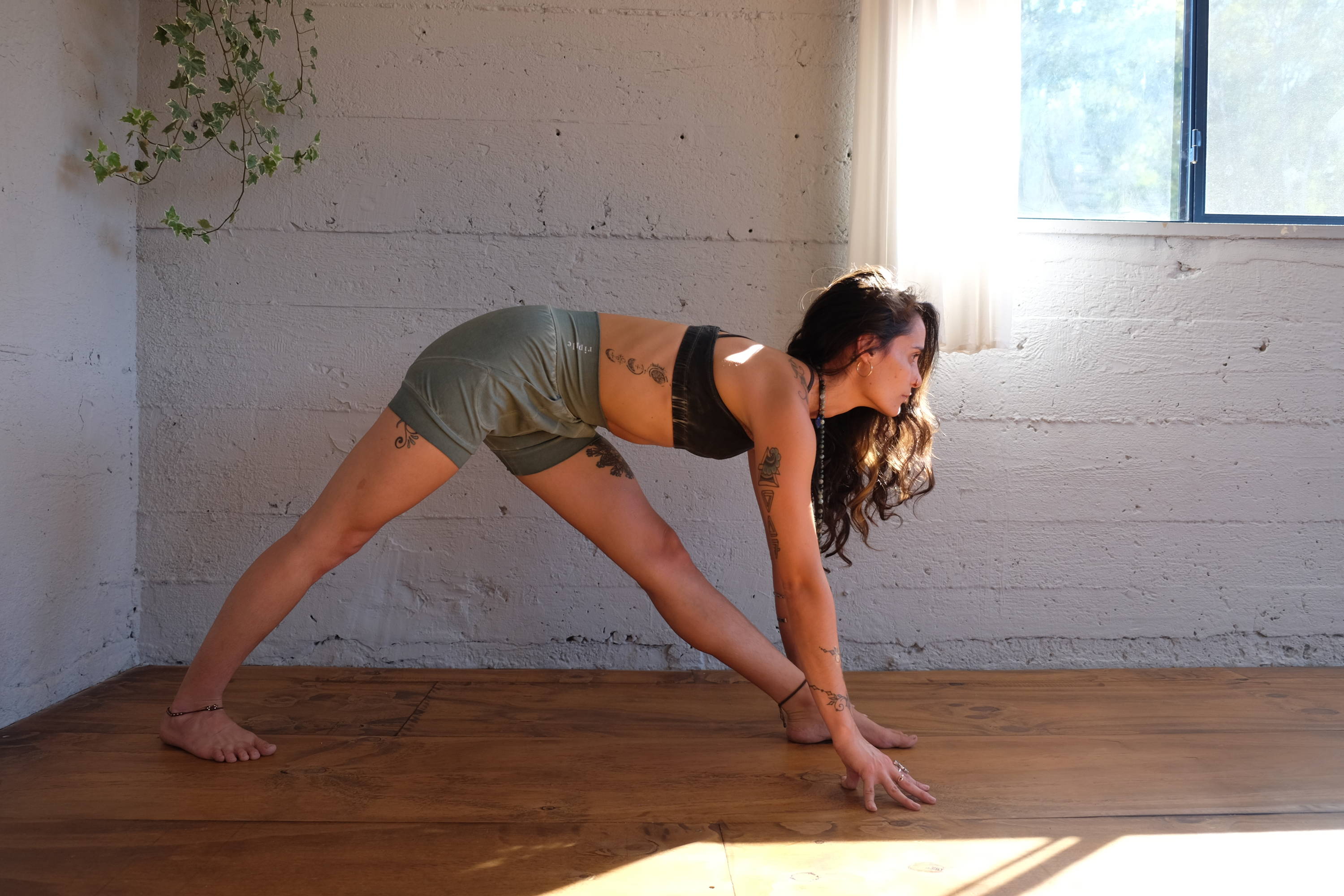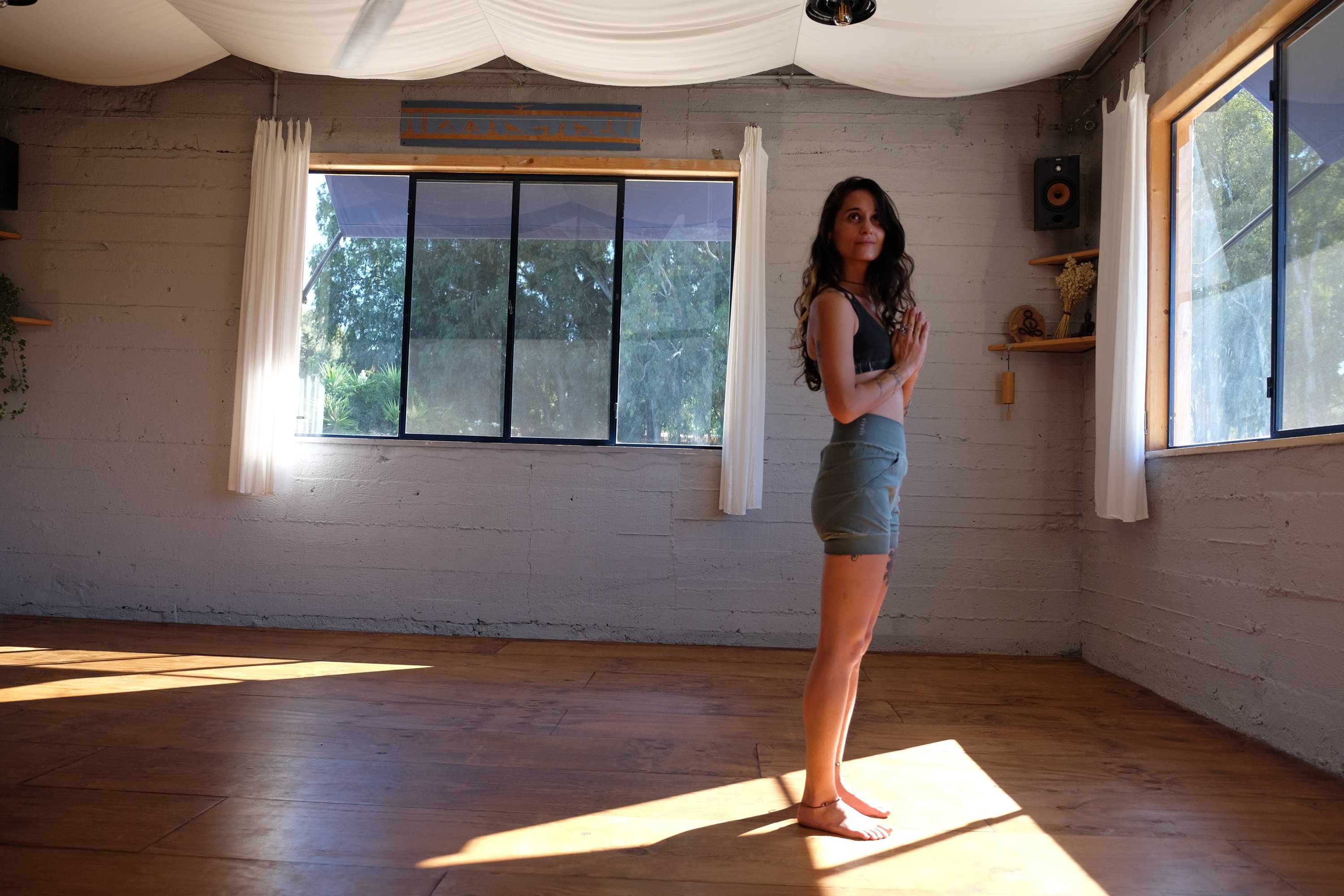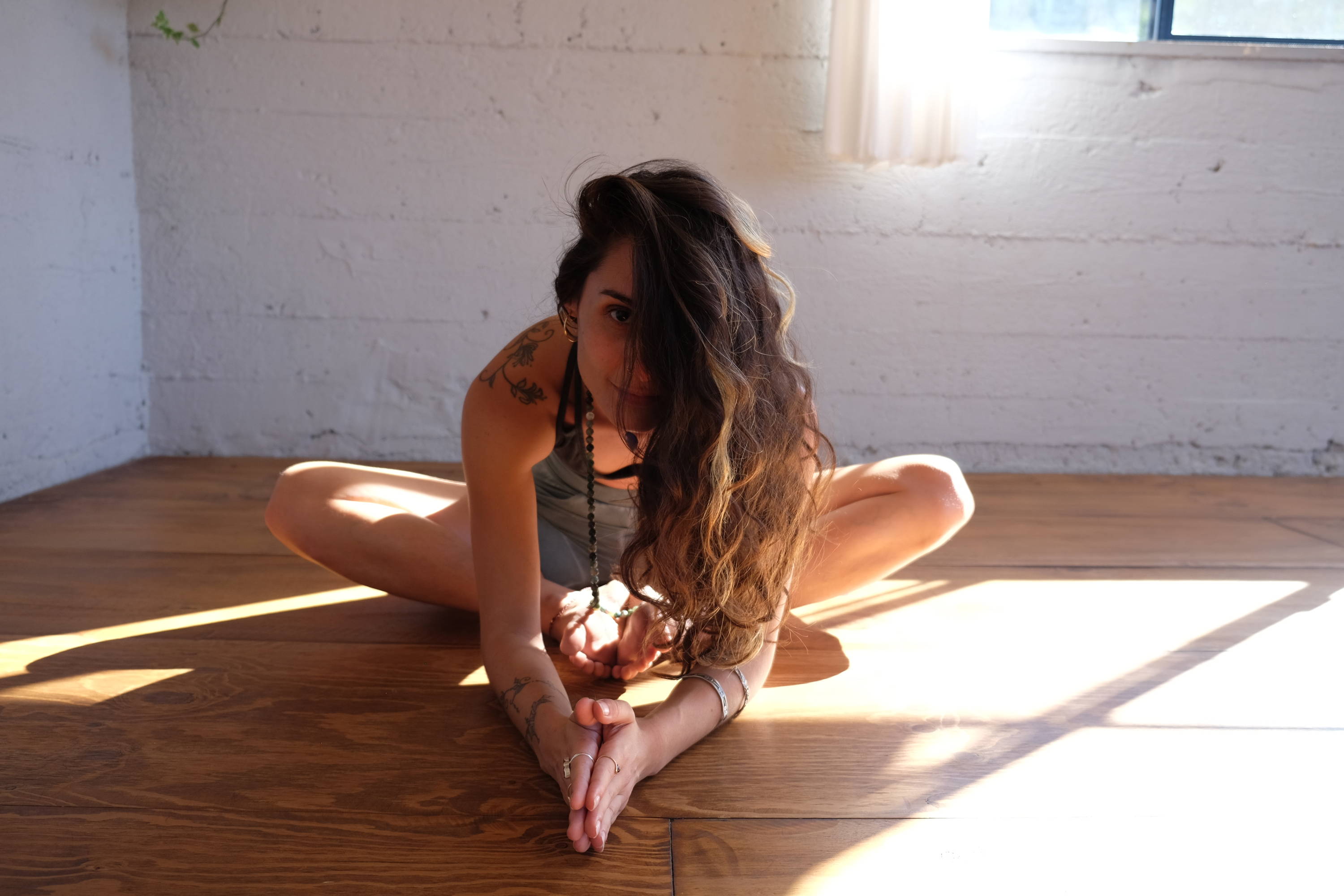 In 2017 Ya'ara photographed for one of Ripple's campaigns, and that was our first introduction. About two years later, when Ya'ara moved out of Tel Aviv to the suburbs of Pardes Hanna where our studio is located, she remembered the impression the quality of the clothes had left on her, as well as her internal alignment with the values Ripple represents, and so she touched base with Adva and started working as part of the team.
"My initial experience at the studio was intense" she reminisces "there were about 10 women in the space at the time, each with a distinctively different energy and at the beginning, this was a lot for me to handle. But, I do remember how impressed I was by the accepting and open conversation about topics such as body image, sexuality, nutrition, and more…"
"I instantly felt that Adva and Carmit see me and the talents and abilities I can bring forth and contribute, but they also see my life outside the studio and are very flexible and supportive of my studies and my teaching, and that is something that I am very grateful for".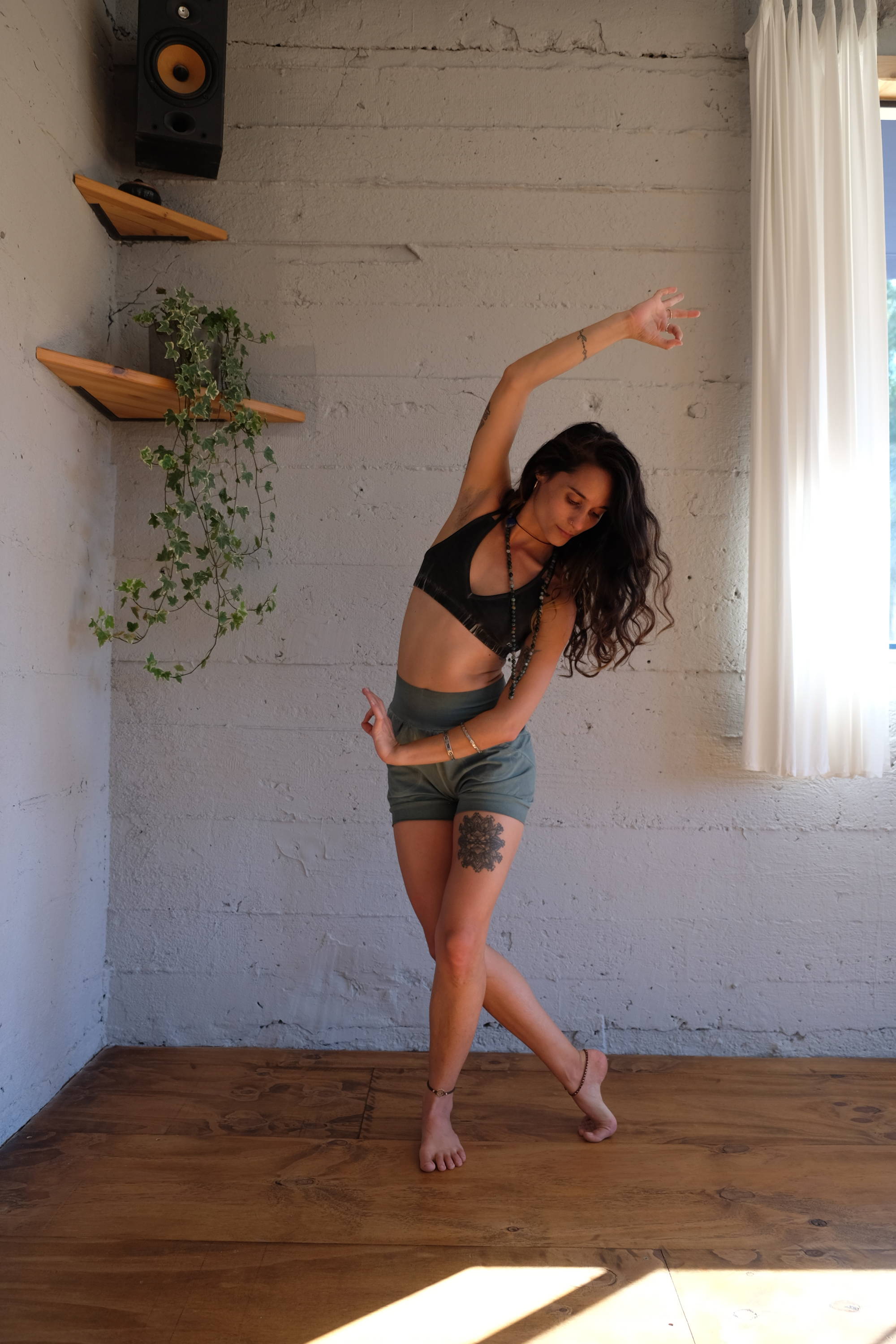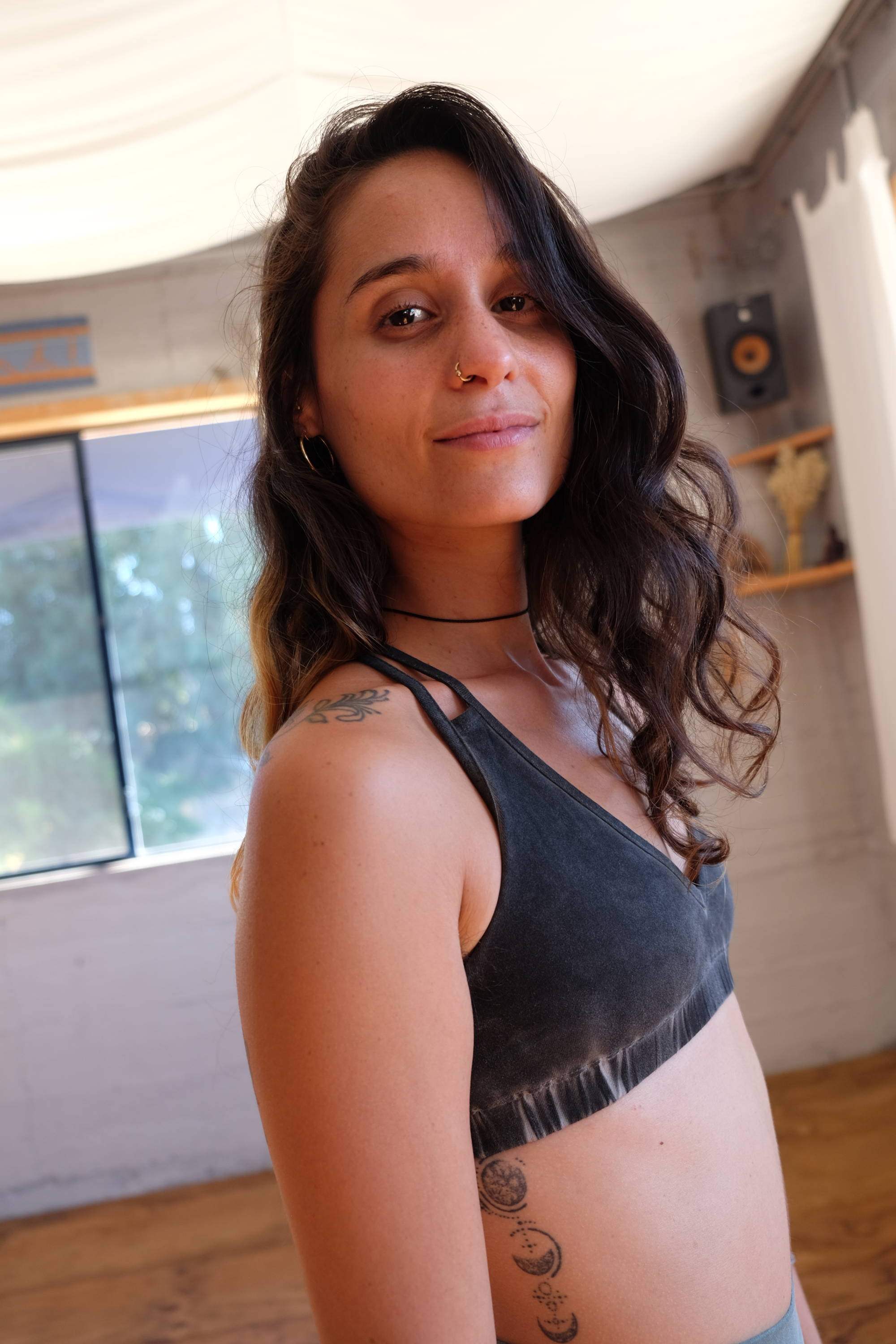 When we asked Ya'ara to explain what she does at the studio, her answer was both abstract and precise "I help communicate our values and beliefs to our customers… through the screen". 
Ya'ara loves being up close and personal with the beautiful yogis that represent us around the globe. She loves making collaborations with Ambassadors, which is a significant part of her job, finding instructors of yoga and movement that live by Ripple's values and therefore can be good representatives for us, at which point begins a romance of learning about them and pairing them up with the ideal item for them, the perfect size and fit for their lifestyle and character.
"I love forming collaborations with our Ambassadors. It is a win-win relationship, our needs and desires are aligned and both sides benefit, which is a sign of a healthy relationship in my perspective. This concept allows us to build and maintain a global community in this modern day and age".
Ya'ara continued to share that she likes working at Ripple because of the people. She loves the feeling of being seen and is grateful for the opportunity to see others. "There is an atmosphere of open communication and deep conversations about yoga philosophy that can take place alongside silliness and jokes. Growing up with brothers and many male friends, I didn't have much opportunity to experience myself around women, this is a wonderful healing space for me".  Ya'ara adds, "after years of travelling I have found a place that allows me to have stable ground and still be free, for the women here see my needs and I theirs. I am learning a lot about interpersonal relationships, about how to run a business and how to be an independent business".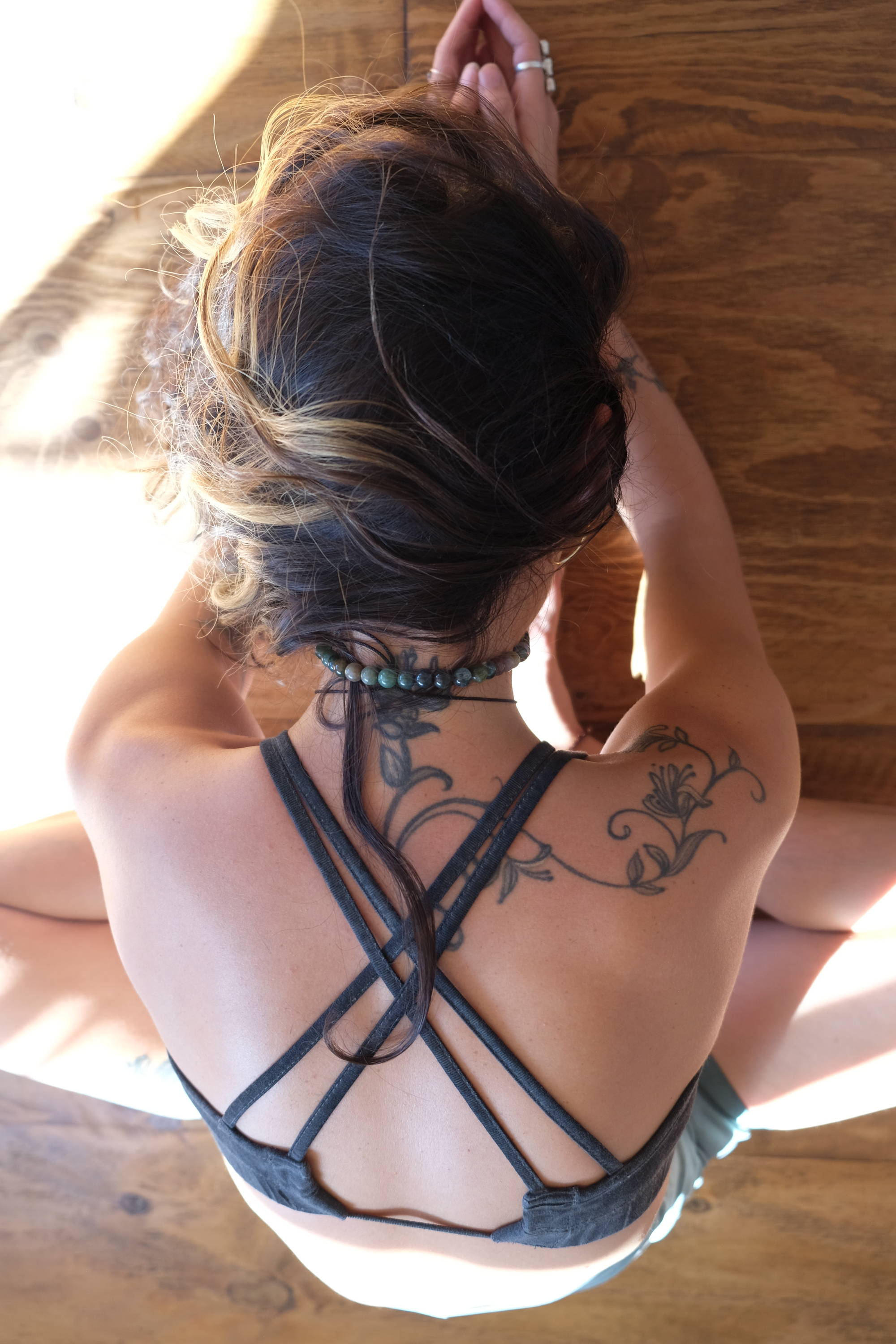 For our photoshoot, Ya'ara chose to wear our Stone Wash Slouchy Yoga Shorts with the Stone Wash Double Criss Cross Bra.  "As someone who likes to practice with minimal clothing, the Slouchy Yoga Shorts are perfect, for their cut and style allows me to move and stretch without worrying about them rising or catching or limiting me. And, as someone who doesn't require high impact bust support, I love how flattering the Double Criss Cross Bra is, and love the way it feels on my body".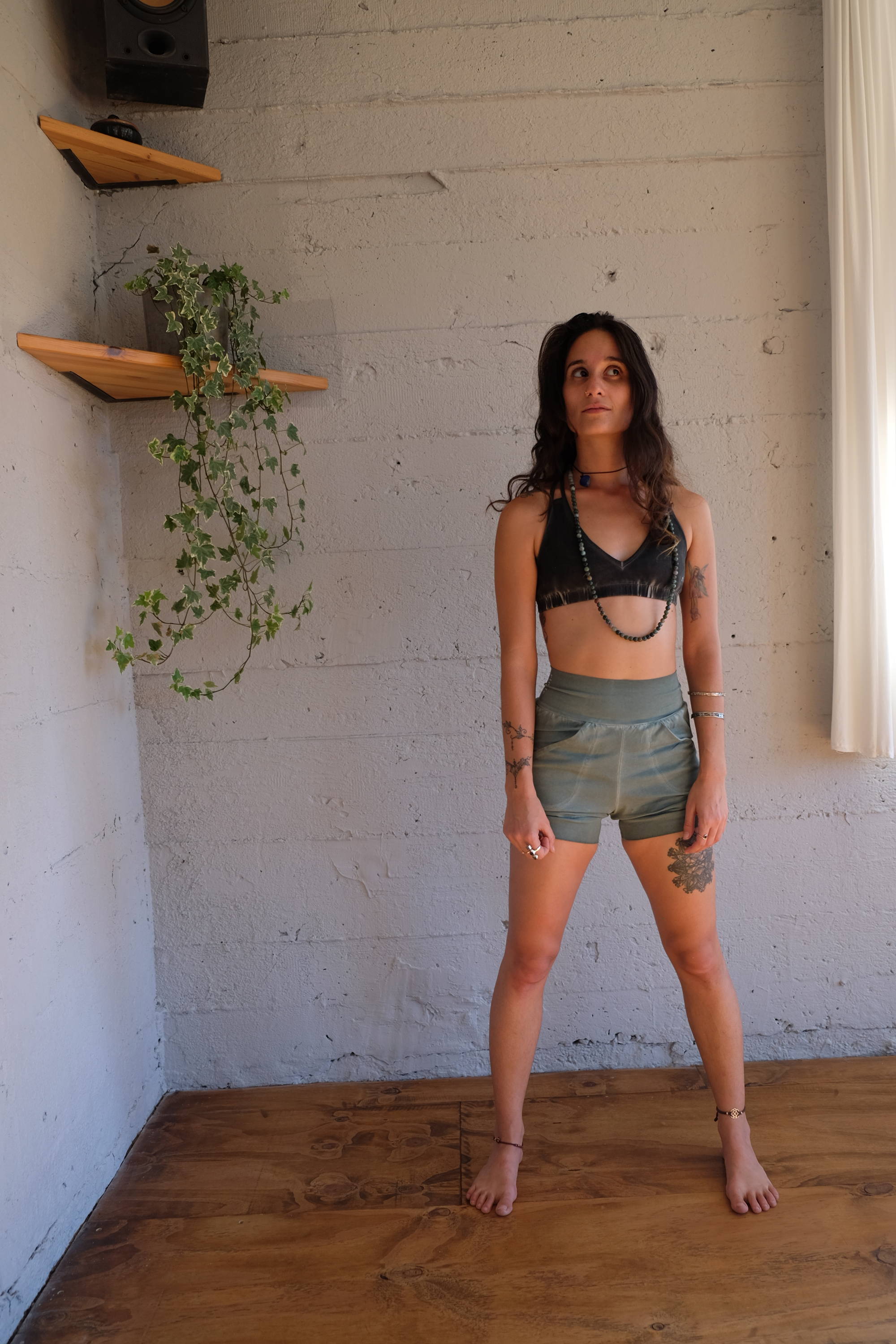 Ya'ara adds that she loves wearing Ripple because as someone who moves most of the day, be it dancing, teaching/practicing yoga or simply standing on her hands in the studio smack in the middle of the work day, the clothes she wears move with her, breathe with her! "Ripple's items are undoubtedly made for movement! But also for Shavasana, for it is the best piece of clothing to do anything and everything with".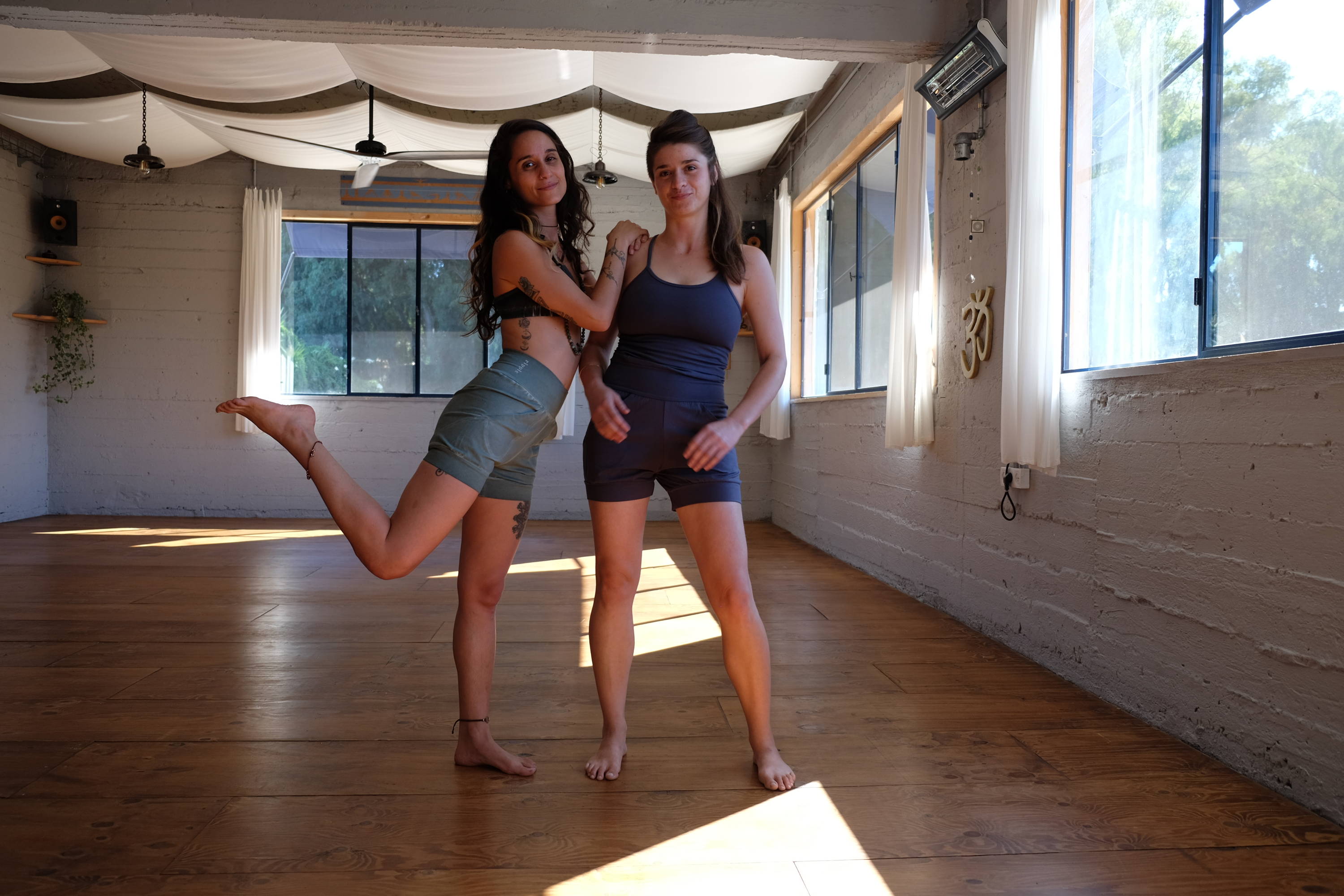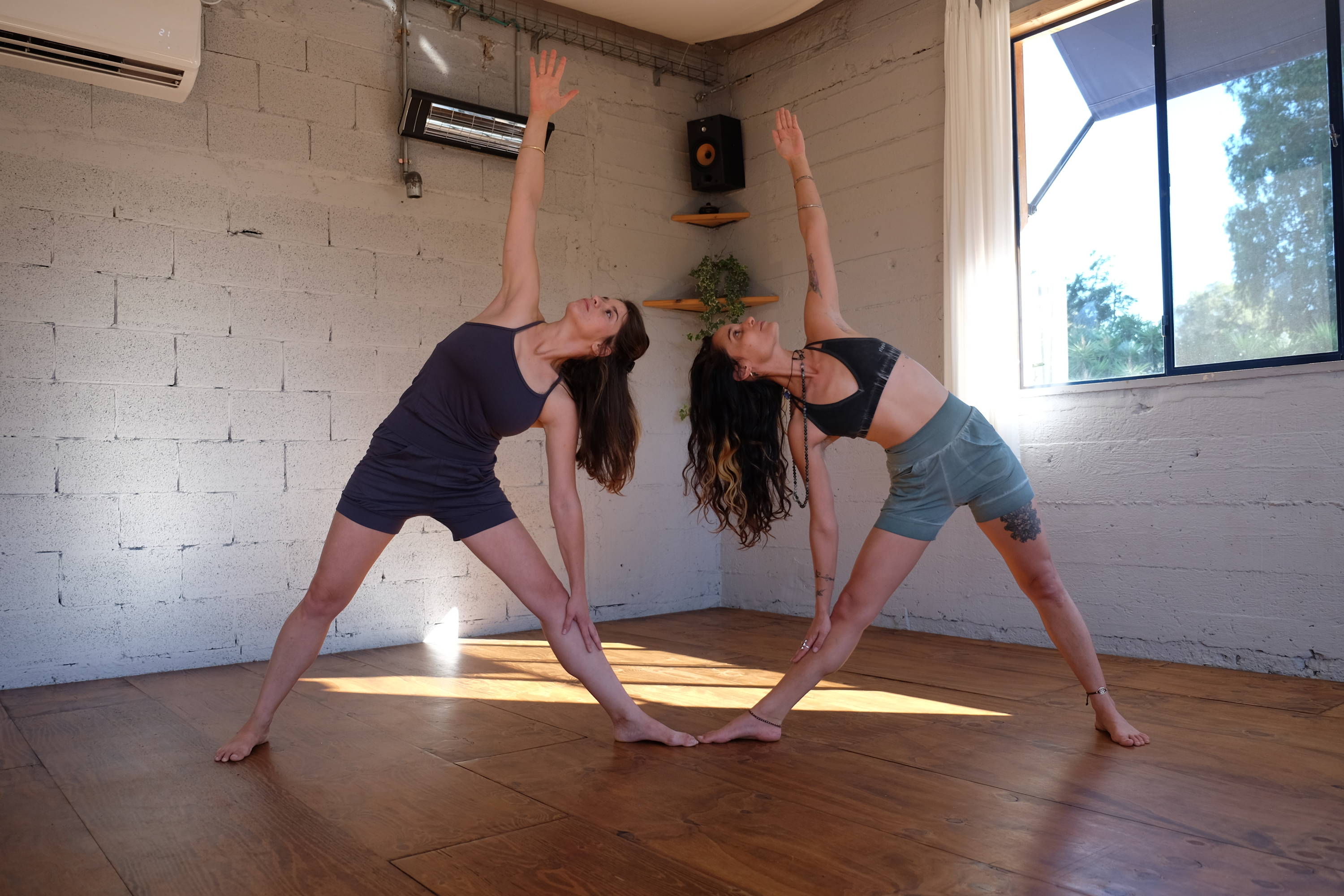 Receprocity is the key!  
The game between Shira and Ya'ara and Ripple is one where everyone comes up a winner, a healthy relationship built on authenticity, mutual respect and a fair exchange of energy. A dance that makes everyone better and happier!

Stay tuned for more Ripple gals to come!
See you soon,
The Ripple Family