As we dive deeper into Wear Your Feelings, we are delighted to introduce you to another one of the inspiring women who are walking this path with us and who took part in our latest photoshoot venture.
Ray Segev  
37 years old
Inspirational role model, content creator and social influencer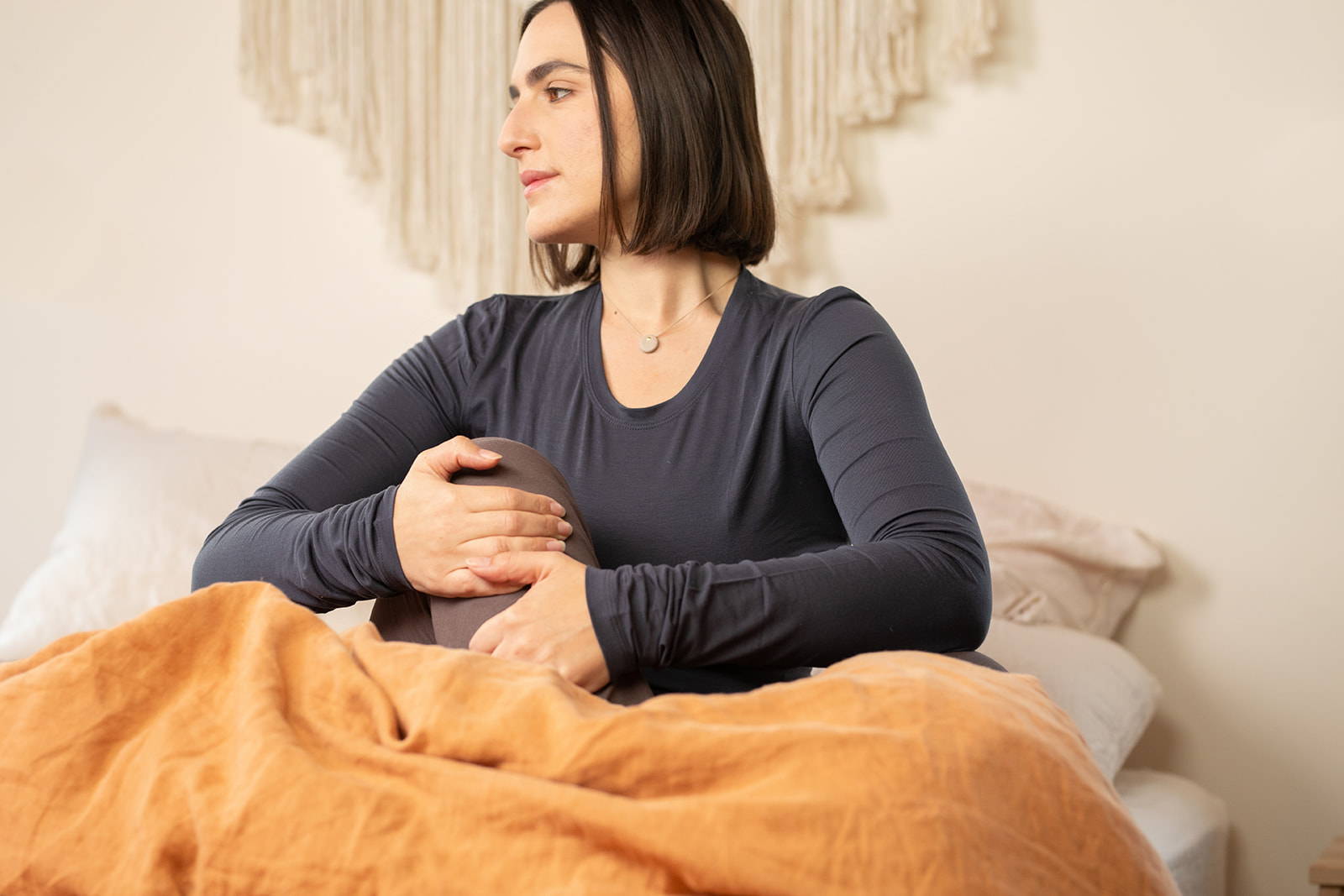 Q- Tell us a little about yourself and your journey.
A- I consider myself an entrepreneur! I strive to change the representation of the beauty ideal within the fashion industry. I know first hand the legitimacy and self-acceptance that is ignited when a woman can identify with the model she sees on a magazine cover.  
For me it was back in 2009 when I first saw Lizzie Miller looking back at me from the pages of Glamour. It was very clear to me at that moment that this is what I want to be for other women, this is what I want to do! So, I opened a blog and started writing and creating meaningful content - I felt that the more women come across such content, the better they will feel with themselves and the more they will love themselves. I went on to createJuicy- a Plus-Size modeling agency, and today I run ROLEMODELS - a mentorship program for women who want to break through their own glass ceilings. I also have a Podcast namedJuicy Talk that hosts guest personas who share their stories and the process of how they got to where they are.
Q- What is Self-Love for you?
A- Wow, for me, Self-Love is listening to myself, respecting my instincts and intuition, and remembering that EVERYTHING that I feel has a place and is legitimate.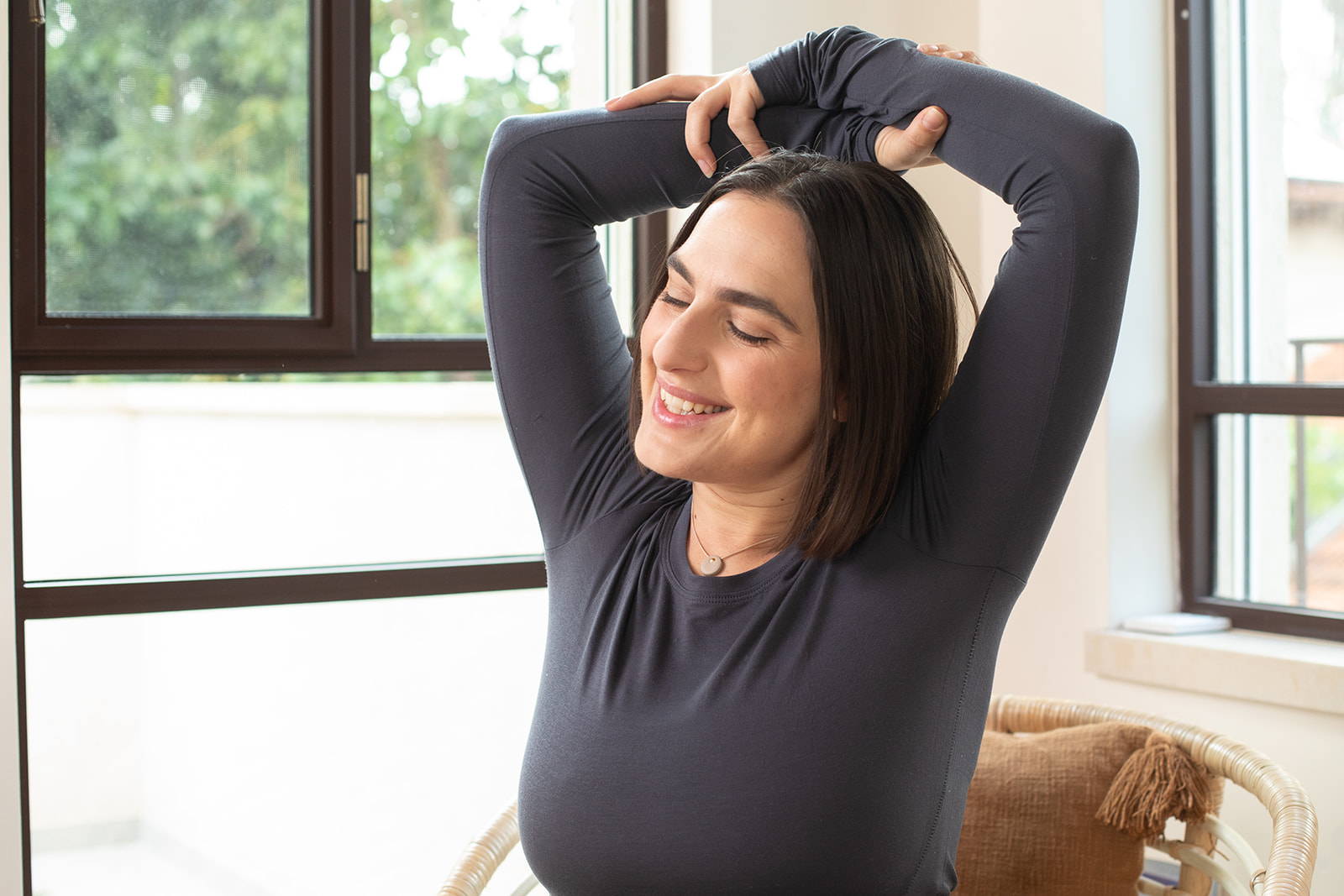 Q- What do you do to nourish yourself with self-love? What are your top 5 tips for someone who wants to sprinkle more self love throughout their day:
A- It is vital for me to highlight that self-love, like many things, is a process, and it is super important to continue walking the path even on the days when we feel furthest from ourselves.
Sleep well - this is super important!

Write - I love writing, it is my catharsis, an avenue of self expression.

Move my body - movement helps everything get unstuck (emotions, physical discomfort, thoughts… moving the body moves everything).

Being photographed - I love being photographed, it is where I feel most at home, and I think every woman should put herself up-front and center, with all eyes on her, in all her glory.

Get together with friends - nourish healthy relationships and friendships. It is so important to surround ourselves with people who see the good in us and remind us how wonderful we are.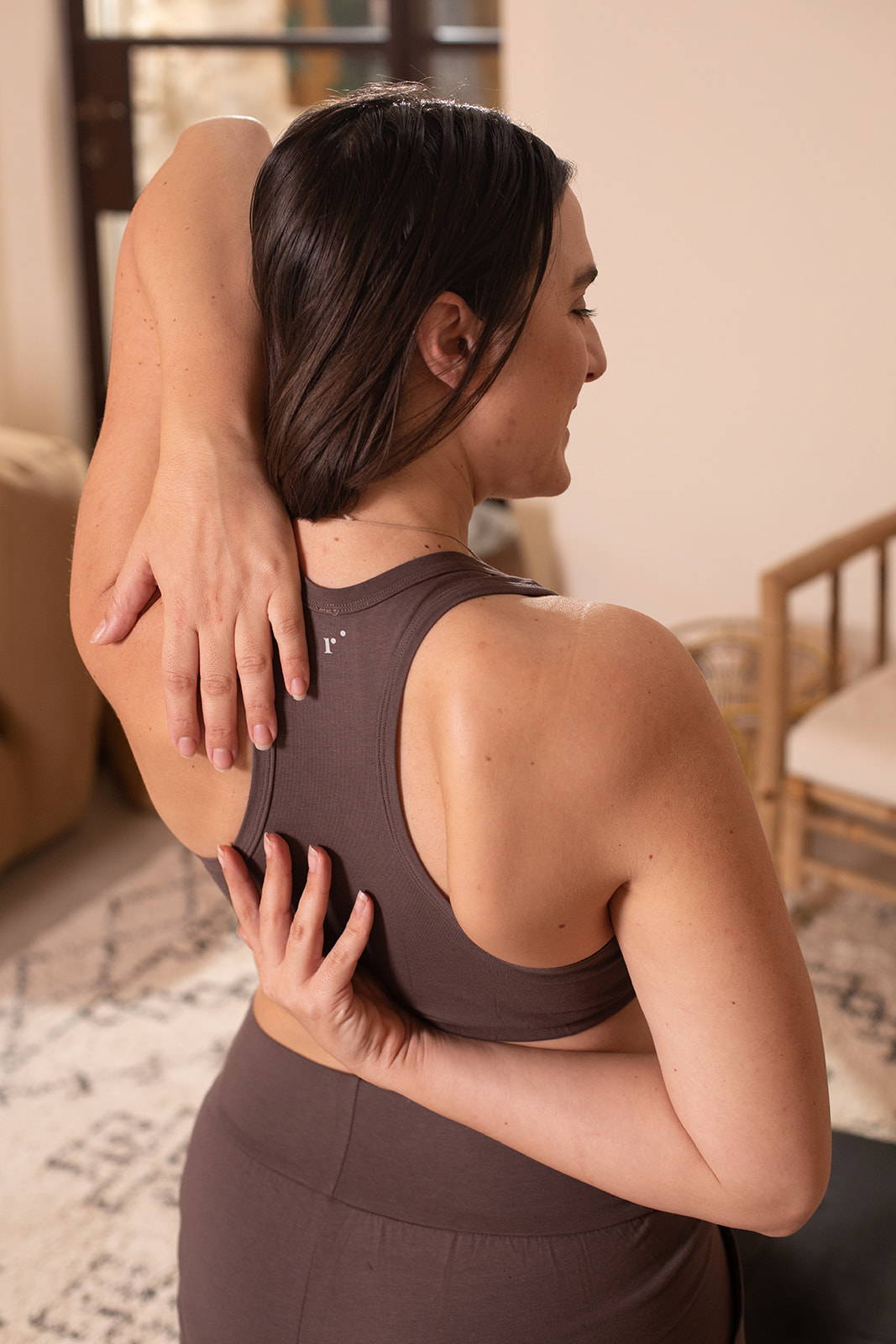 Q- You have a respectable repertoire of photoshoots, share with us your experience around Ripple's - Wear Your Feelings photoshoot day.
A- Ripple's Wear Your Feelings photoshoot day was an amazing experience. We shot in a beautiful house that spiced up our creativity and inspiration. I met intriguing women that talk a language similar to mine and create meaningful content with great care and devotion. We didn't know each other before, and found ourselves chatting enjoyably throughout the day.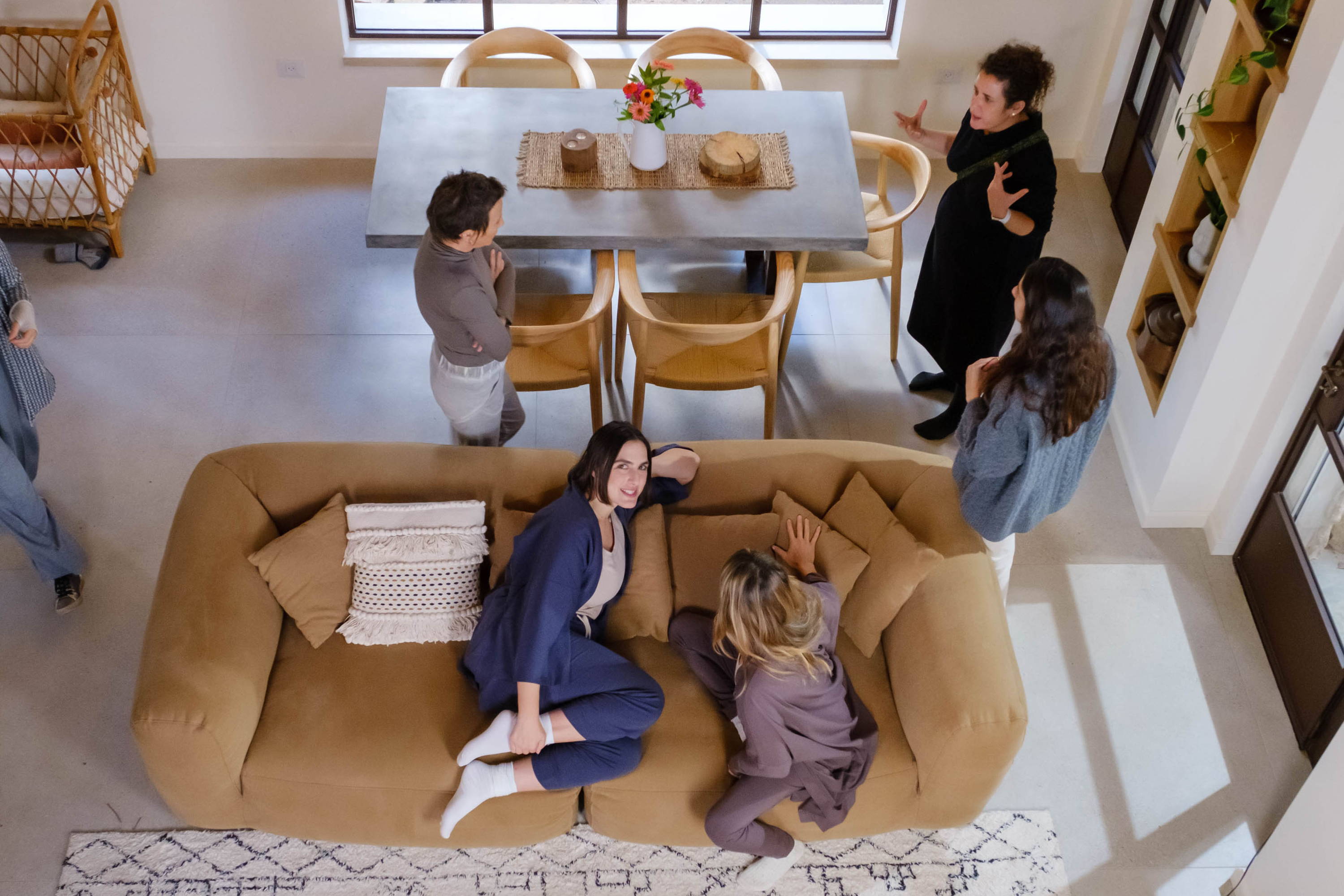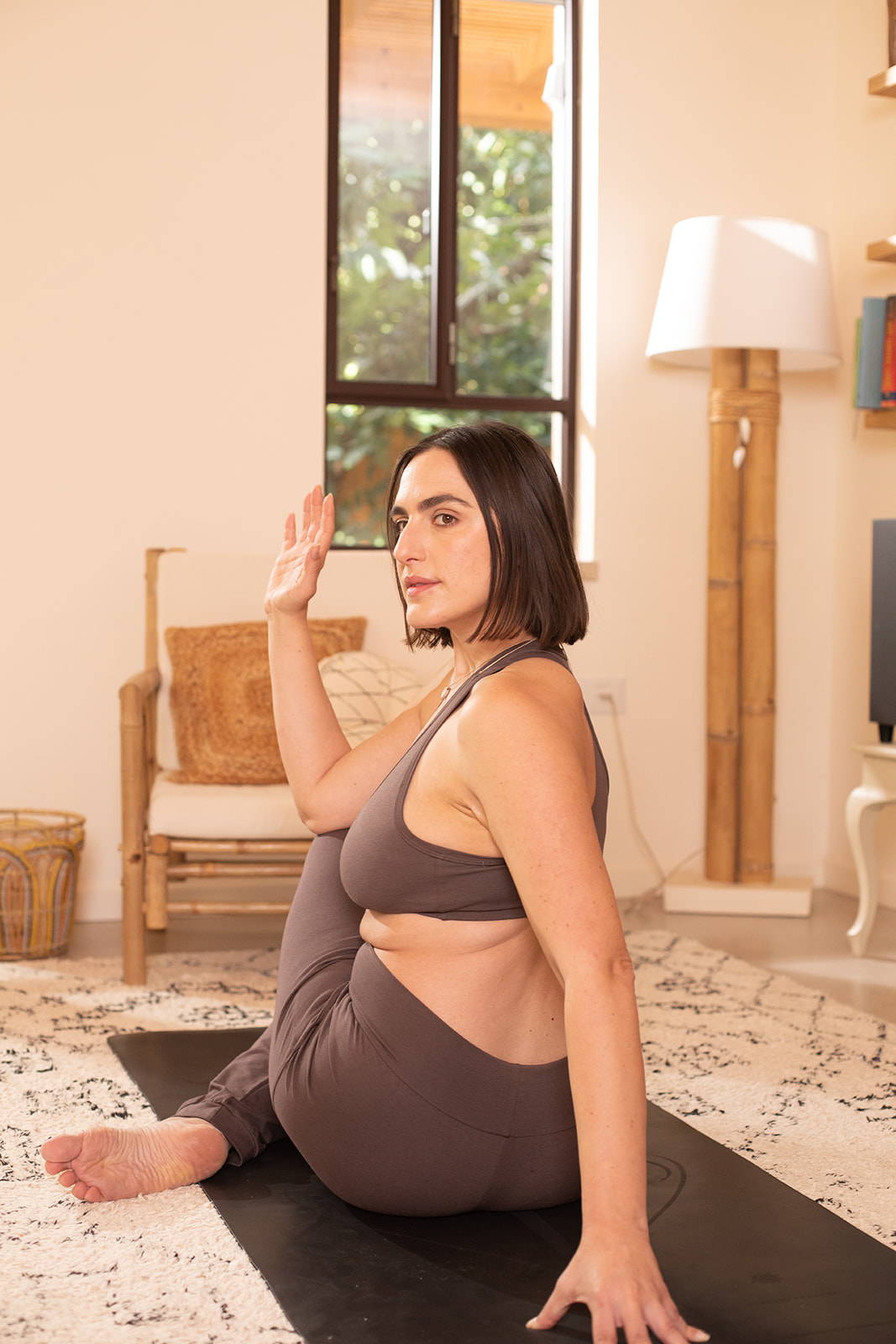 Q- Which is your favorite picture from the photoshoot? And which is your least favorite?
A- Ironically, my favorite and least favorite pictures are the same one! It is the photo in which I am wearing the Pecan Racer-Back Bra and the Pecan Slouchy Unisex Yoga Pants and am in twist, with a beautiful belly tire displayed to all. It reminded me that I too, after all these years, still have to cope with and process what I see. This photo ignites a dialogue within me, I think it is a good photo, it shows my physical abilities, it is framed well and it is REAL. And then another voice comes in 'but why this angle? Why not like this… or that…" But at the end of the day, with all due respect to my personal process (which apparently I am still going through), this message is bigger than me and I am committed to it! It is important for women to see pictures like this and say to themselves 'I have tummy tires too and it's ok".
Q- And what about the clothes?
A-  The clothes were amazing!! That's the thing, they were super comfortable and I felt 'at home' wearing them. I felt confident and beautiful, supported and able that I didn't think about what I look like, I just was. And so when I saw the photos my inner critic caught me a little off guard, and it took me a moment to accept the me that is in the frames.
Q- What helped you deal with the inner critic that arose when you saw the photos?
A- Honestly, Ohad, my partner and newly-wed husband. I am privileged to be wed to a man who sees me with 'good eyes', he looks at me with love and acceptance and that helps me love and accept myself even deeper. I thought that I 'needed' to accept and love myself before I let someone else love me, and that is true. But now with Ohad, I am discovering the opportunity to deepen this as well. It is so important to surround yourself with people who see you in a good light and that encourage you to keep shining bright.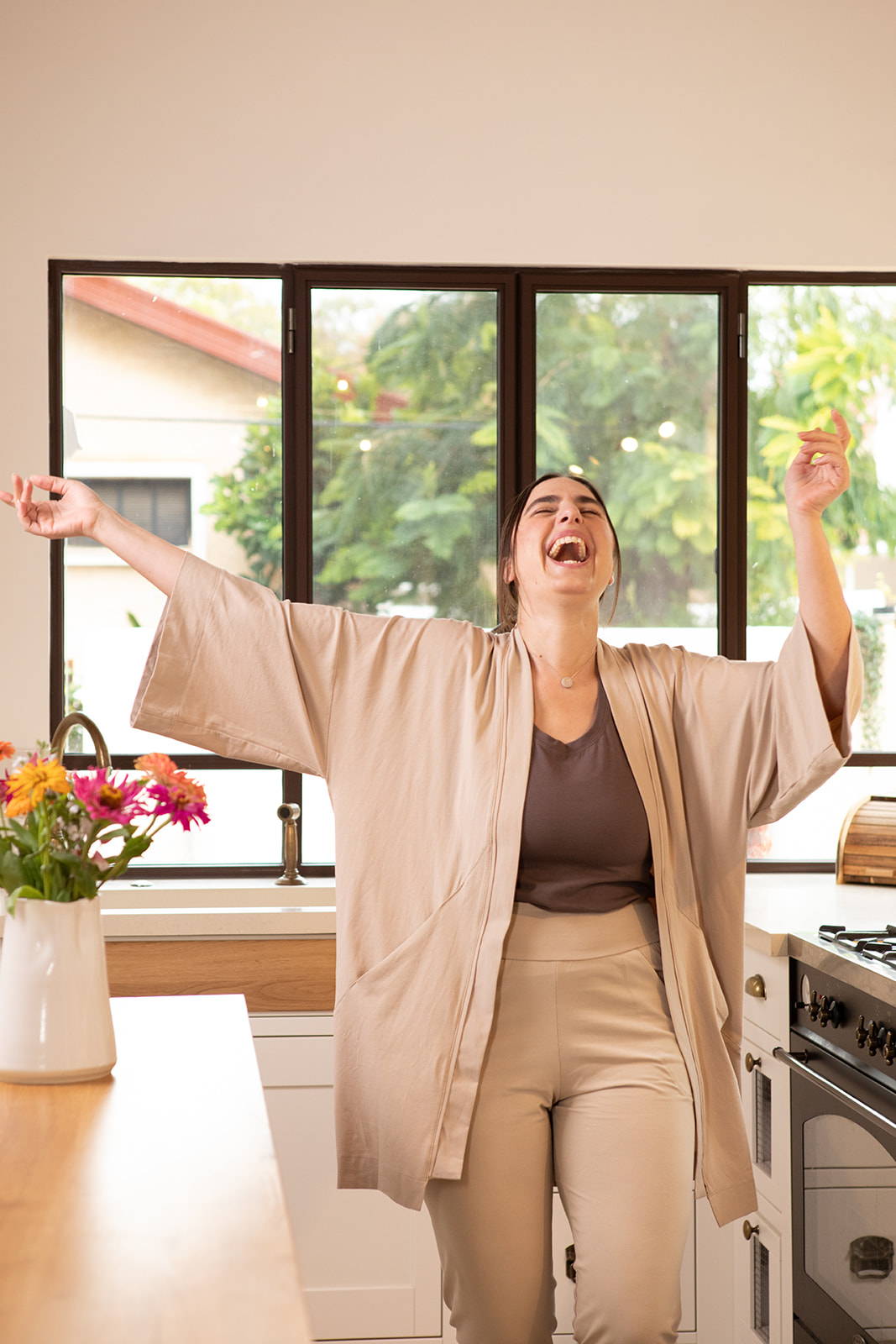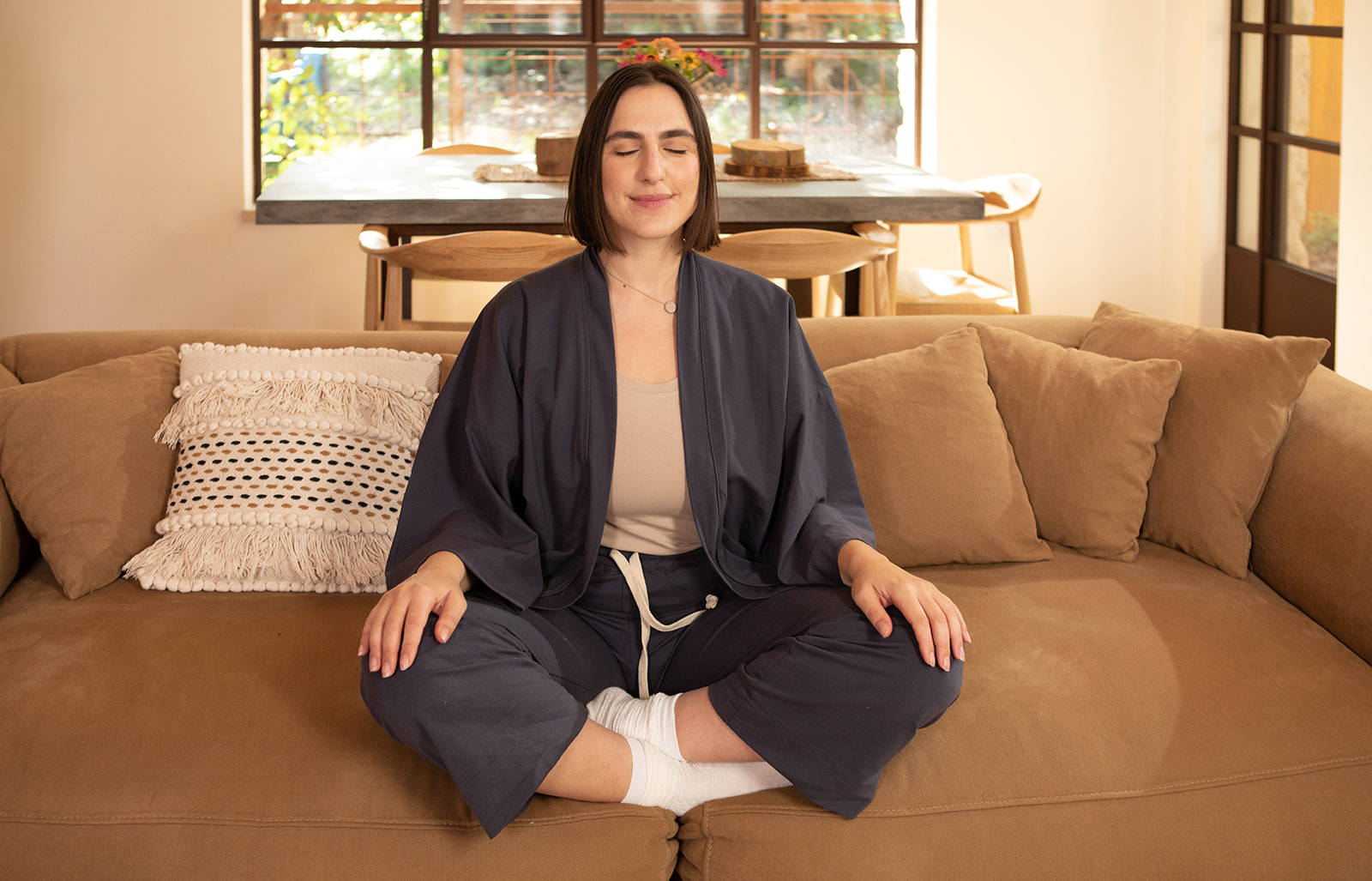 Q- Is there anything else you would like to say?  
A- Girl, don't wait for miracles! Go out, educate yourself, find out how to get to where you want to go, and go for it! The world is open and ready for you! It is only our own fears that hold us back, so don't be afraid to try. TURN UP THE VOLUME! Do more, celebrate more, practice gratitude more… more, more more!!! Don't keep all of this beauty small - go for it and do it big!
Links:
Come wear your feelingswith us.