The best way to describe the kind of relationships one can find at Ripple, would be to look at the relationship we have with our clothes. When we find a piece that works, that our customers love, that we love, we'll keep going back to it, making it better and going even further with it. In a way it's the same with the models we work with. Some are professional models we loved and some are girls that crossed our way in many forms and the connection was just there - deep and meaningful. For both sides.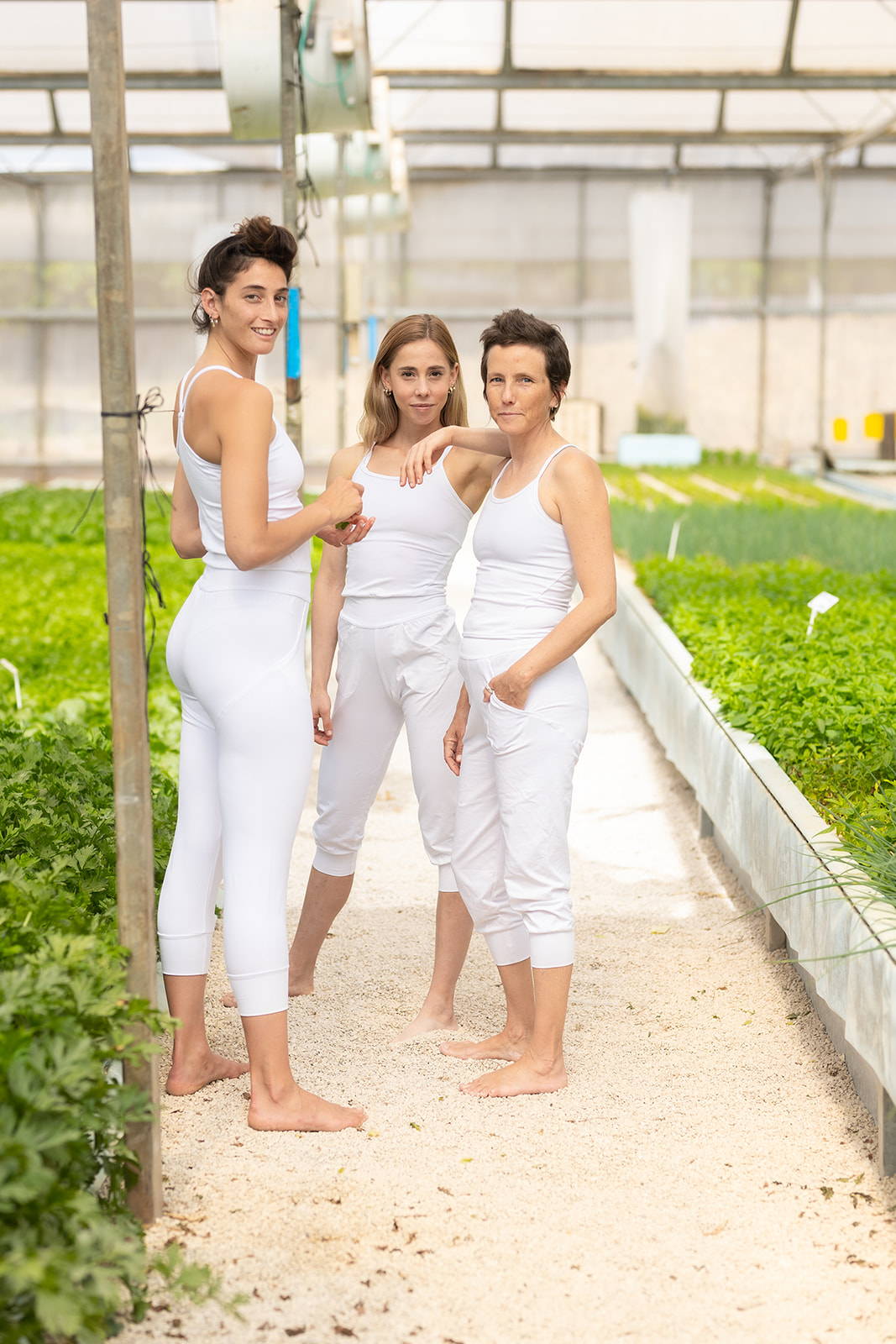 This time we will chat with two beautiful ladies who both have been Ripple's ambassadors for a significant amount of time and have this enthusiasm around physical activities. Both Lior Assayag and Yarden Geva live in a Kibbutz near by our studio (different ones), and they both share a passion for working with the body and doing physical activities.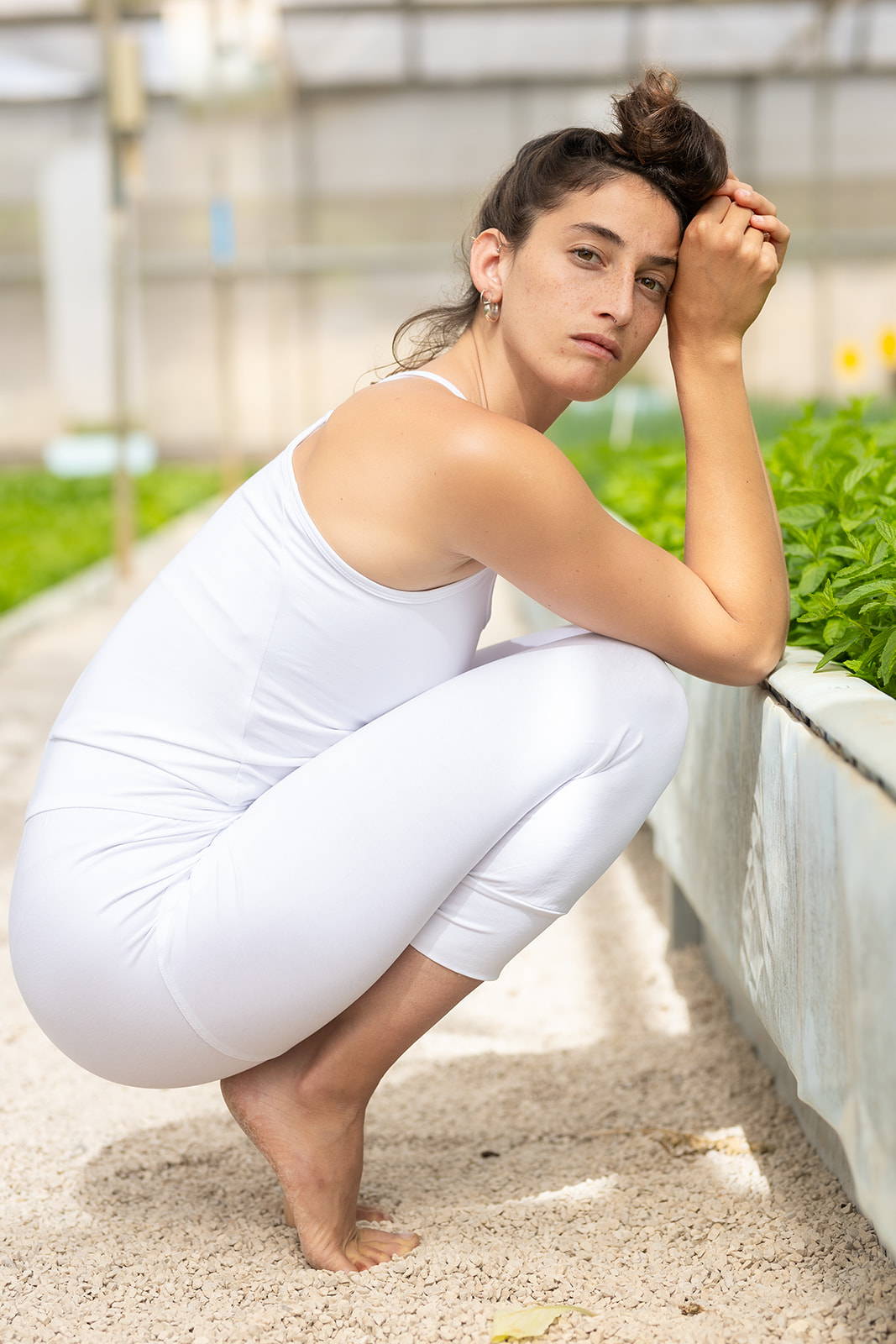 Lior is a full time Yoga teacher and finishing her studies in Chinese medicine. In her spare time she does different physical activities, like surfing, gymnastics, going into more worlds other than yoga. Yarden is a professional fitness trainer, a personal coach and crossfit coach and she used to be a professional rock climber, and now does it for fun.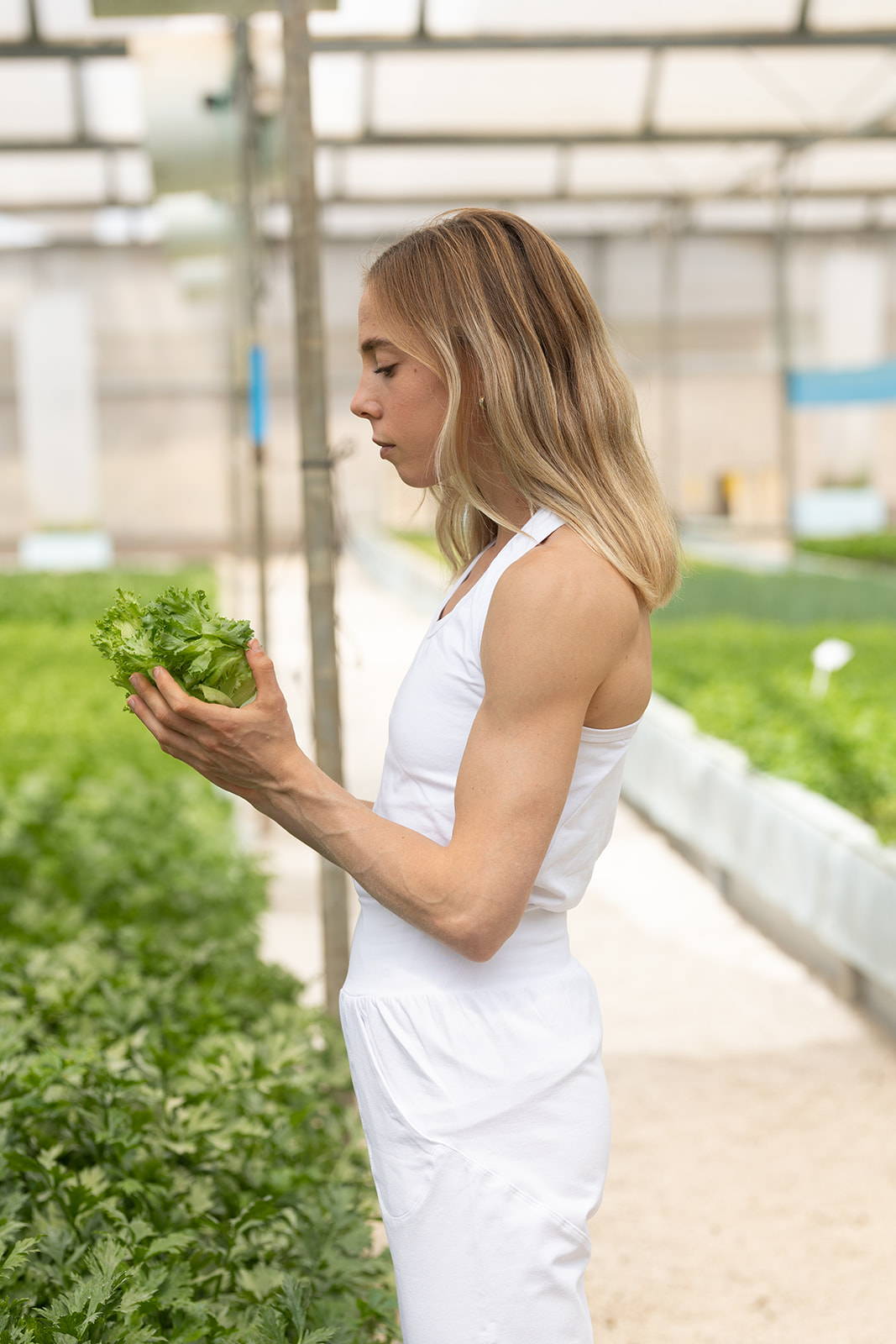 In both cases the connection to Ripple was actually kind of by chance, but in different ways. One of our early models is friends with Lior and she suggested that Lior would join a photoshoot. The connection was instant and deep, and it just stuck. From then it's been five years and Lior keeps modeling for Ripple.
Lior explained - "It was the most natural connection. The more I grew and evolved into my values it connected more with what was going on at Ripple. As an individual I mainly shop second hand, we trade a lot amongst a group of close friends, there's something about it, that you sort of get to be part of the fashion industry, but from a different perspective, fighting to do everything less harmful for the environment."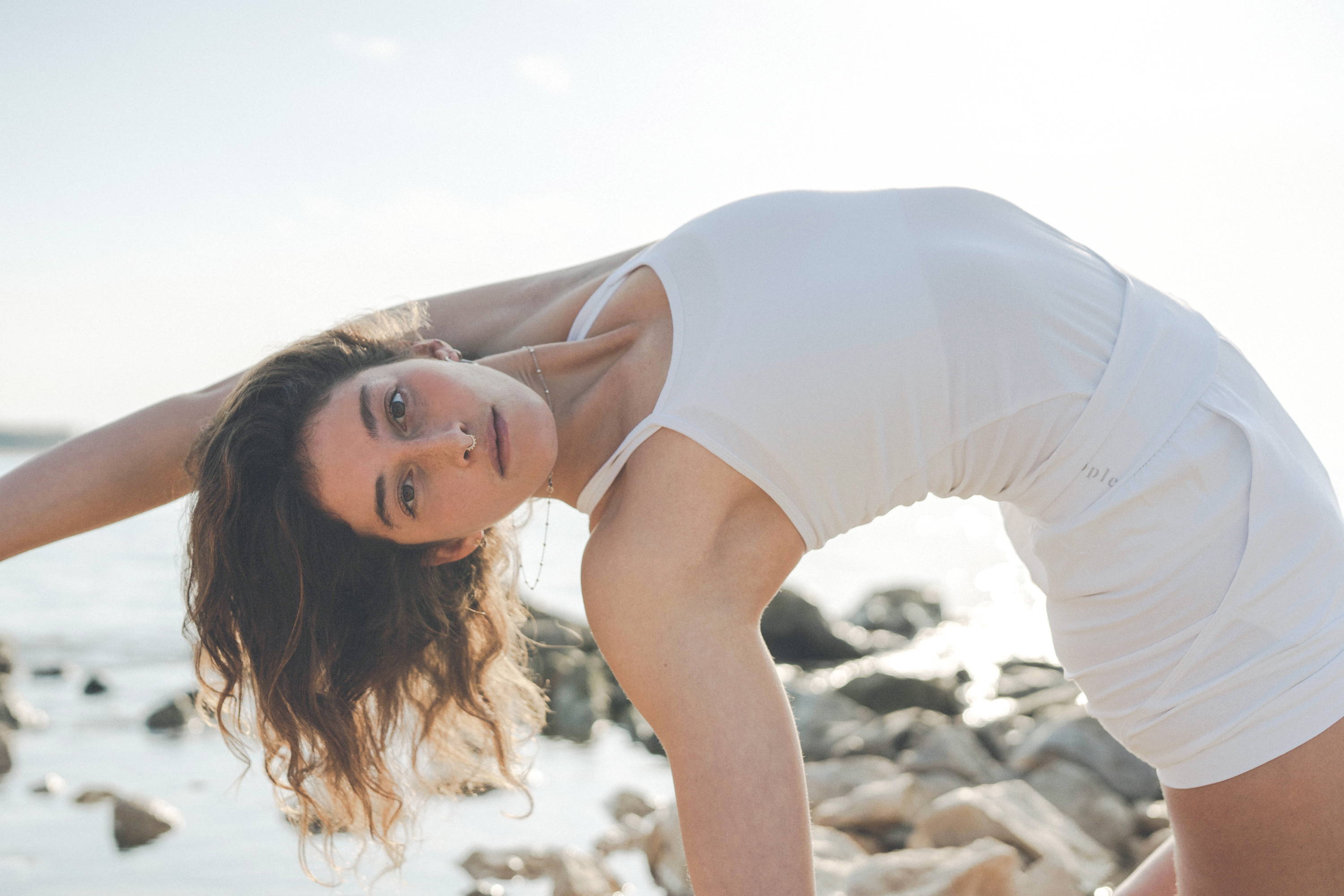 Yarden's story goes the other way around. "I got to know Ripple when I was in the army. I remember I saw someone I know working with Ripple and I looked at the company and said wow they're super cool and I can't believe they're Israeli, there was an overseas vibe to it and something felt to me like I fit in. So I sent them an email… Told them a little bit about myself and what I do, they were excited about my background in circus training and we did our first photoshoot in the summer of 2019 with the tissu fabric and we found out Adva swims right outside my house and we had a really good connection.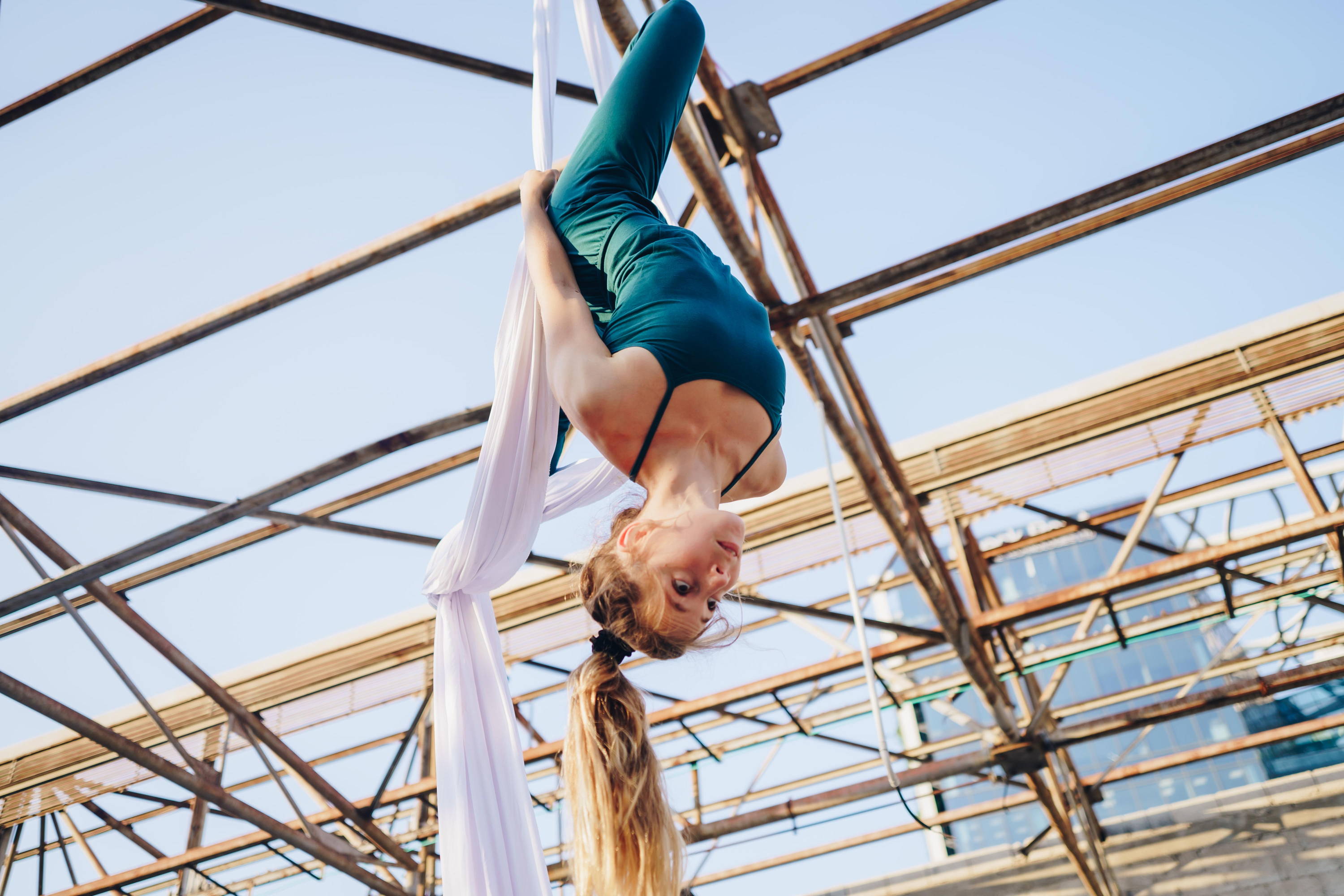 Adva (our founder) has a way of determination and perseverance that inspires many and keeps rippling through to more and more souls. The girls explained how Adva's actions and spirit in this Organic White project resonated with their personal life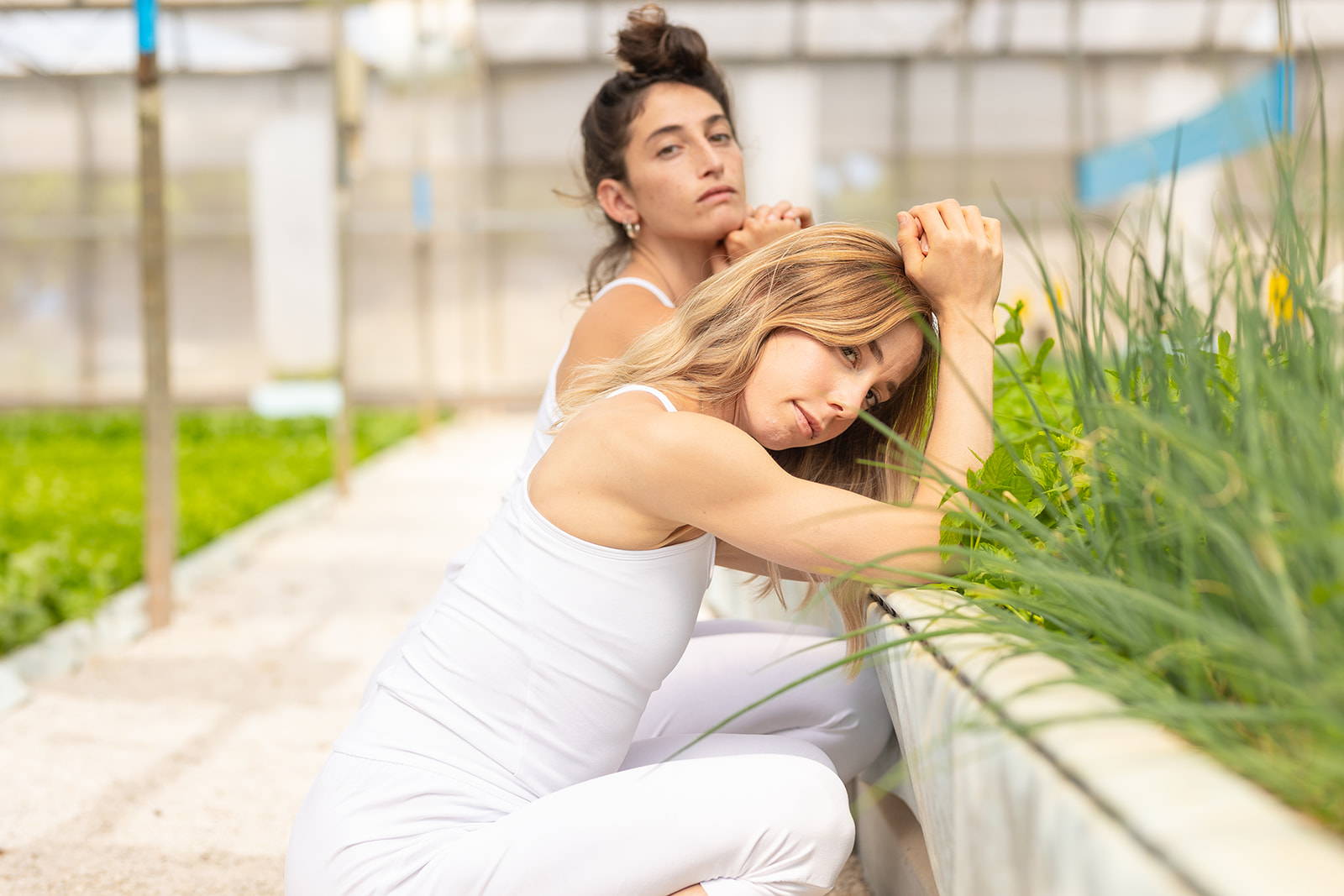 Yarden: "When I heard about the organic white cotton, I connected with it from the point of perseverance and determination. From age 13, but especially in the past year, I'm going through a process of gaining weight, and trying to heal from an eating disorder I've been carrying with me for years. I felt a connection to my story, with the determination I had to carry on and every time things don't work out, and it's like a roller coaster, once it works and then it doesn't, and every time you just need to try again. The fact Adva managed to develop this fabric with all the struggles, gives some hope, that things can happen, can change, it gives me hope for my healing process."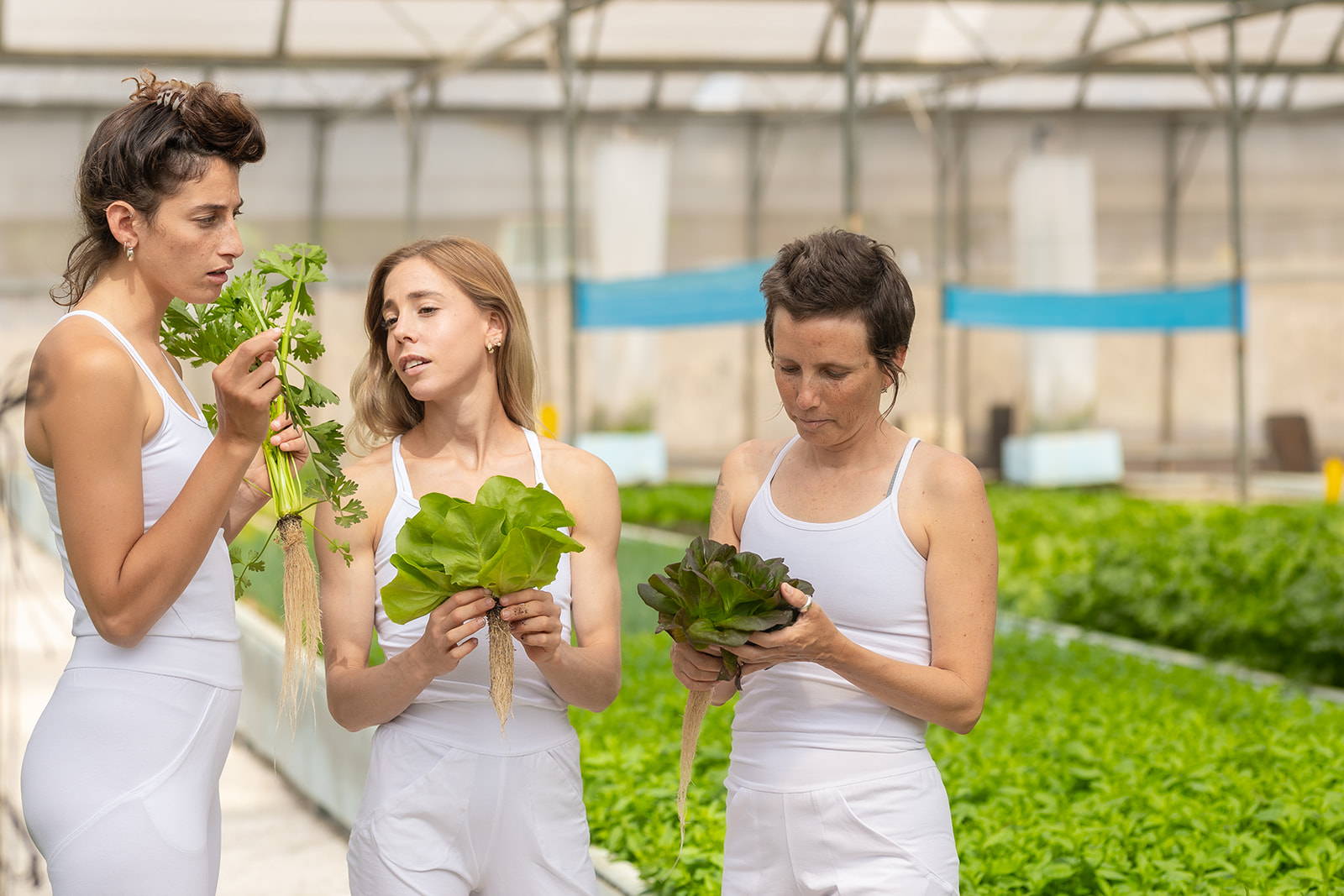 Lior connected to the sense of trusting yourself and your inner voice - "When I was 'looking for myself', I was looking for some sort of an approvement from my surroundings, I wanted to study Chinese medicine and I wasn't completely sure about it because it's not a formal degree. I actually flew to Madrid and started a pre-med program in thought that I'll study proper western medicine and then carry on with alternative medicine. While in the program I realized that this is not what I wanted to do and I'm doing it for other people that may perceive alternative medicine as "not enough". When I slowly peeled off what other people think, If I see what it does and how serious it actually is, then it doesn't matter what other people think. And it wasn't through insisting, but more from a place of daring to go with my intuition. In my most decisive moments I somehow was able to trust my intuition and it saved me in many turns I've made in life."
What do you think (or feel) when you hear the word - Determination?
Lior: "Most honestly, I think of my grandmother. She has a fascinating story from the holocaust. She had unbelievable determination, she didn't see any barriers, she just knew from her intuition where she needs to go, when everything fell apart around her and she had no one, she knew that she had to get to Palestina. All the things she's been through on the way and her determination to create a new life, not just being "a women that was in the Holocaust", she's so much more than that, she created a big beautiful family."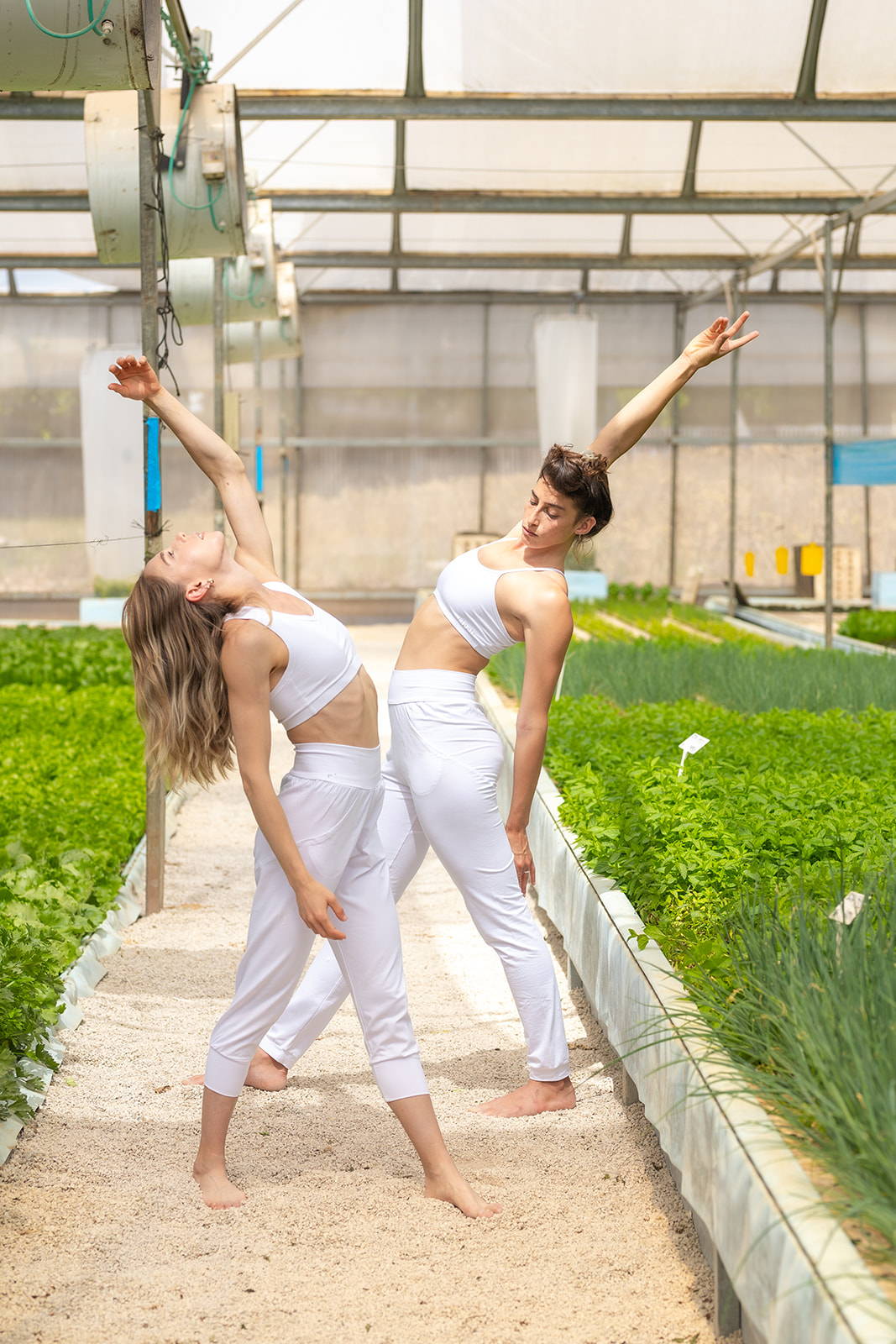 Yarden: "Stubbornness" but in a good way. I imagine a small elf, that symbolizes determination that is super determined to succeed… This force that pushes you to succeed, that pushes you when you can't push yourself."
Side note:Yarden did not know this until our chat - But Adva's older brand before she developed ripple was named "duende", which in Spanish actually means "elf". A fun connection or pure coincidence, that is for you to decide.
How did you feel wearing white?
Yarden: " I like wearing light colors, I feel like it compliments me. In the photoshoot I very quickly got a stain and felt bad, when wearing white, something about you is very cautious. But I loved the attitude in the photoshoot, that it doesn't matter if it gets dirty, it's all good, there's another set and everything's washable… It wasn't like, please just be super careful about everything, but rather wear it and carry on living."
Lior: I love it. Beyond the fear of getting the clothes dirty, I love it. It always feels very pure. Like something is clean, you wear it and it feels like there's something different, it gives you energy."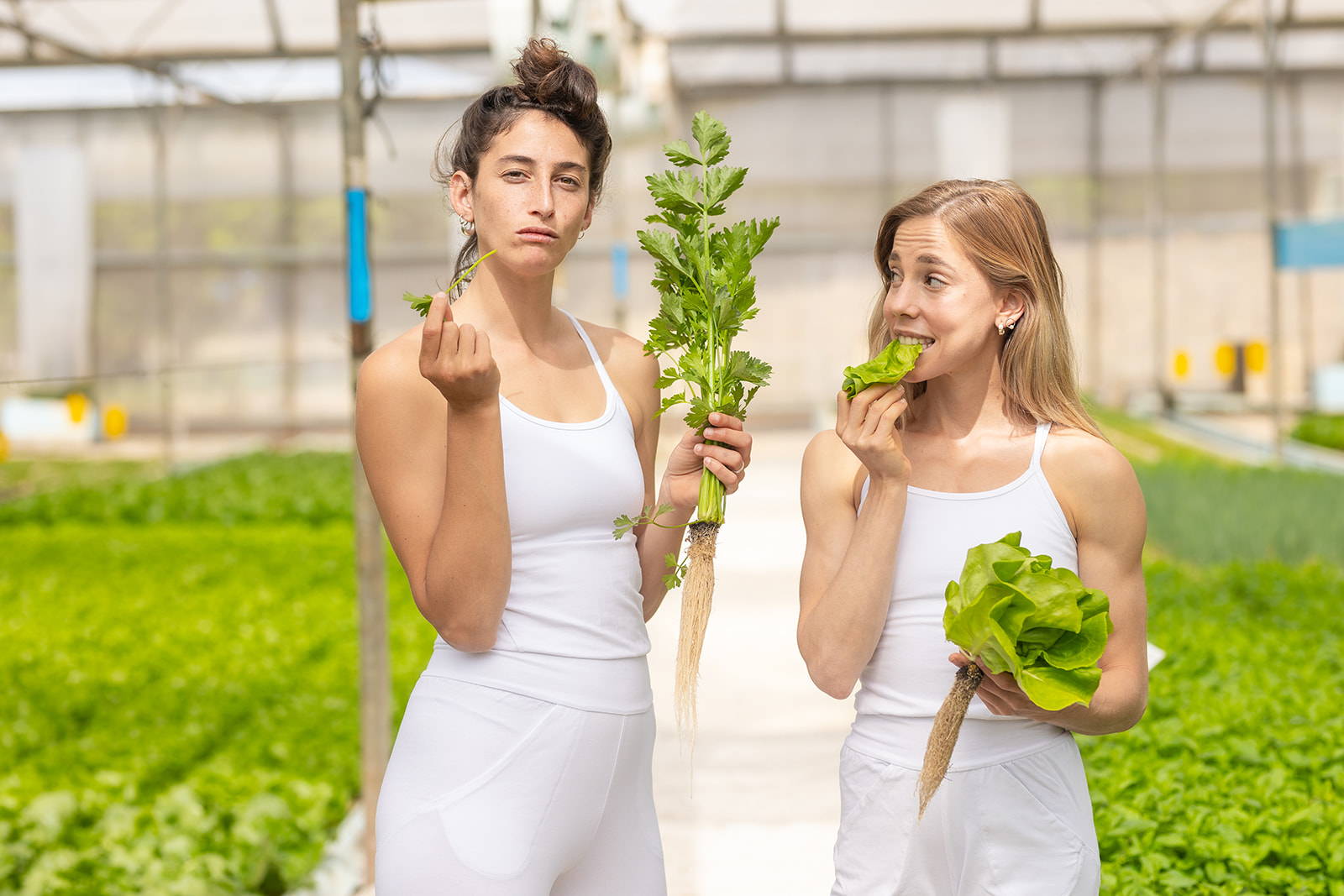 Managing to do something that seemed impossible at first can be very rewarding, eventhough the way there might be painful and long. Perhaps we can all find places in our lives we relate to, the feeling of just not giving up. Sometimes, we affect other people's lives without knowing, and the ripples of our actions spread further than we imagined. Fighting to get a "yes" in your life can be challenging, we wish for you to remember when you're struggling, know that every "no" can turn into a "yes" if you just keep trying. And you may even inspire someone on the way, who knows…